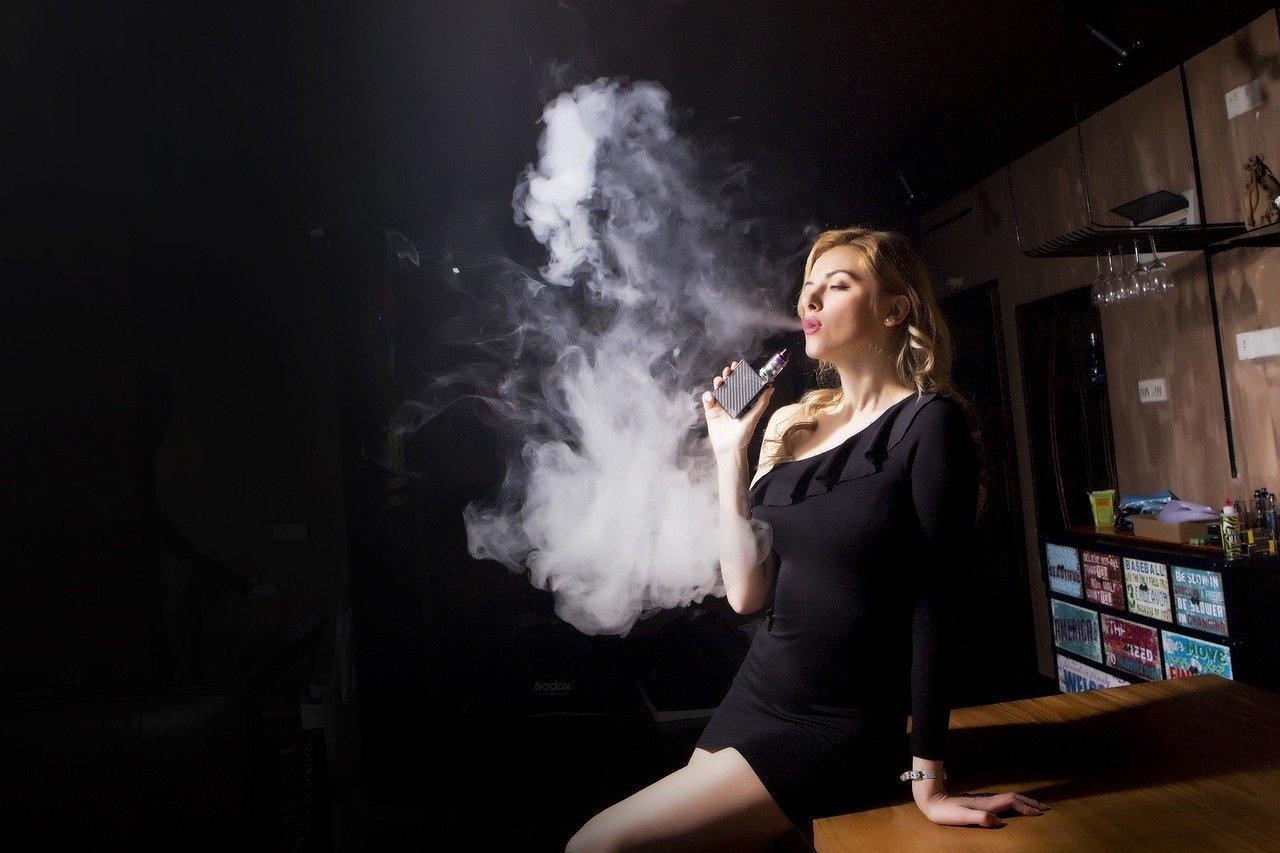 Recently, there has been so much hype towards organic vape juice, but is it worth it? That's what we are about to find out. But first, you need to understand that vaping is one of the fastest ways of consuming whatever product is in your vape juice. Therefore, it is good to ensure your vape juice ingredients are healthy. Organic vape juice is made from purely natural ingredients which are healthy for your body.
Image source: Pixabay.com
However, these products are a bit pricey than regular vape juice but are a great investment since your health is on the line. Amidst all the hype about organic vape juice, there are also false brands marketing regular e-juice as "organic" to delude uninformed buyers. Lucky for you, we have put together a guide to understanding both the benefits and downside of buying organic vape juice.
Pros It's Purely Natural
All the ingredients of organic vape juice are 100% natural with no chemical additives. Instead of having propylene glycol and vegetable glycerin as the base, organic vape juice contains only VG making it a naturally flavored vape juice. Propylene glycol is a petroleum-based product that cannot exist in its natural form on its own. Therefore it is synthetic, which disqualifies it as an ingredient in organic vape juice.
On the other hand, vegetarian glycerin (VG) is a natural ingredient from vegetables that provides natural sweetness to organic vape juice. Although VG is not enough to qualify the whole product as organic other ingredients like nicotine must also be purely natural. Organic products must be grown with pesticides, insecticides, and fertilizers that are 100% natural. With such ingredients, organic vape juice is free from harmful chemical products that could cause health issues to consumers.
Image source: Unsplash.com
The Production of Organic Vape Juice Has Strict Regulations
For a product to sell as organic, it has to be certified by a government agency, and in the US, that body is the United States Department of Agriculture (USDA). Through its program, the National Organic Program has set guidelines for Organic products like vape juice to follow before approval.
The certification process is long and costly but ensures products like organic vape juice are 100% natural. Even if the vape juice is 99% natural, it has to make changes to all its inorganic ingredients until they pass the set mark. The certified organic products have a label on them to show that they have met the standards and are safe for human consumption. The government agency even allows buyers to verify the certificate's originality during purchase by providing the certificate details on its website.
It is Eco-Friendly
With the vape juice manufactured from purely natural ingredients, the final products are purely organic, meaning they cannot harm the environment. When vapers puff the organic vape juice, whatever they exhale is free from harmful chemicals that could otherwise be poisonous to the environment if it was inorganic.
Natural Vape Juice is Free from Diacetyl
Most e-liquids have one common ingredient called diacetyl which has a butter-like flavor. Regular e-liquids use it to enhance the flavor of most of their vape juice. Some time back, the National Institute for Occupational Safety and Health (NIOSH) mentioned the need for concern over diacetyl use. The product damages the lungs of people that inhale it in large amounts. Organic vape juice is free of this poisonous compound, assuring its consumers of a safer means.
Cons
Image source: Pexels.com
It Might Have a Slightly Dull Taste Compared to Regular E-Juice.
The vegetable glycerin used in the manufacture of organic vape juice has a mild taste that affects other flavors' tastes. With propylene glycol not present to control its flavor, the vegetable glycerin only provides a limited taste of the organic vape juice. Also, with the fact that organic vape juice only allows natural additives, the number of flavors is limited.
It is More Expensive
The process of certification, growing of the organic ingredients, and manufacturing are very expensive. For example, farming natural nicotine is very expensive, and its extraction is even more expensive to get it in its most natural form.  When the cost of growing and manufacturing the natural ingredients is calculated and spread through the end product, its price value is slightly higher than regular vape juice. However, the cost is worth considering that it guarantees good health as you enjoy the luxury of vaping.
It Clogs Vaporizers
Vegetable glycerin, the base in organic vape juice, is a thick solution with a slower absorption rate. The thick consistency clogs up vaporizers which makes them require frequent cleaning. Such extra tasks add up the cost to the consumer of replacing or cleaning the vaporizers.
Bottom Line
Organic vape juice provides a healthy lifestyle to its consumers, and if a consumer can afford the cost, it is worth investing in an organic vape juice. Users can now enjoy peace of mind knowing that their health is guaranteed whenever they are having a good time. Organic vape juice with natural nicotine is also a great way for addicted cigarette smokers and those chewing tobacco to consume nicotine without putting their health at risk. The next time you go shopping for vape juice, consider adding an organic vape juice to your shopping list and enjoy the benefits.