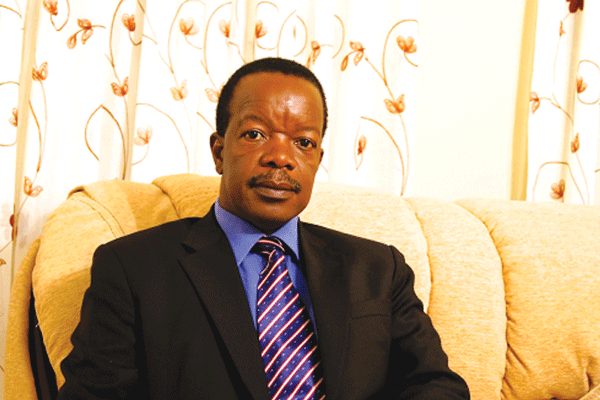 BY FREEMAN MAKOPA
THE Tobacco Industry and Marketing Board (TIMB) has appointed Meanwell Gudu as its substantive chief executive officer (CEO), replacing Andrew Matibiri who leaves the golden leaf's  marketing regulator at the end of this month after over a decade of service.
Gudu has been TIMB's technical services executive since 2008.
TIMB chairman Pat Devenish announced the changes on Friday after President Emmerson Mnangagwa approved the  appointment.
"The board is pleased to announce the appointment of Mr Meanwell Gudu as substantive chief executive officer of TIMB with effect from 14 April," he said.
"Meanwell's appointment was done in terms of Section17 (2) of the Public Entities Corporate Governance Act. The appointment was approved by the Lands, Agriculture, Fisheries, Water and Rural Resettlement minister Anxious Masuka with the approval of the President."
Gudu has been a key figure in the tobacco industry who has worked for various organisations at senior leadership levels.
Devenish said prior to joining the TIMB, Gudu had served as head of field services at the Tobacco Research Board.
Before that, he had served as director for tobacco development at the Agricultural and Rural Development Authority.
Gudu's elevation came a few weeks into the 2021 tobacco marketing season, which kicked off early this month.
Tobacco sales generated US$49,9 million during the first nine days of trades ending Wednesday last week, according to TIMB data, which is a marked rise compared to the same period last year. Trade from both contracted tobacco and auction floors sales generated US$24,5 million during the same period last year, the TIMB said.
The data indicated that farmers had shipped 19,97 million kilogrammes of tobacco during the period, representing an 83% increase from 10,8 million kg that had been delivered during the comparable period last year.
The TIMB said tobacco had so far been sold at an average price of US$2,50  per kg, which is 8,24% firmer than last season's US$ 2,27 per kg.
However, farmers unions said they were still unhappy with this season's price.
Deliveries of the crop continued to be skewed towards contracted tobacco, with data indicating that 18,45 million kg valued  at US$46,2 million had been received by Wednesday, compared to 1,52 million kg worth US$3,62 million delivered through the auction floors. Concern has been raised that authorities must take drastic action to stem the demise of, the auction system, following a rapid shift towards contract tobacco in the past few years.
Follow Freeman on Twitter @freemanmakopa