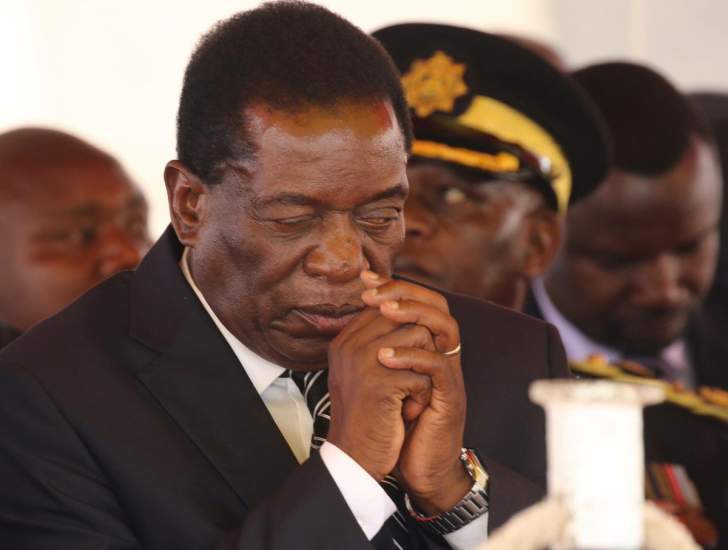 BY HARRIET CHIKANDIWA/JAIROS SAUNYAMA
PRESIDENT Emmerson Mnangagwa' Special Anti-Corruption Unit (SACU) has opened a probe into land deals involving Chitungwiza businessman Wellington Peyama and the local authority.
According to documents seen by NewsDay, SACU is probing Peyama Investments, an outfit fronted by the Zanu PF activist on how it got a commercial stand measuring 3,8405 hectares without following due process.
"Take note, this matter requires urgent attention. Can PDC (Provincial Development Coordinator) provide the necessary paper work and interview the municipality, provide all records relating to this matter," read part of the memo signed by SACU head, Thabani Mpofu.
Information at hand suggests that in 2008, Chitungwiza town council allocated Peyama Investments a title surveyed and serviced commercial stand number 19 744 measuring 3,8405 hectares next to Chitungwiza Town Centre.
It is alleged that the same allocation offer was later cancelled by Chitungwiza council on June 21 2009 after council realised that the land was not a commercial stand but reserved for social amenities.
Part of the investigations revealed that the scandal-ridden Chitungwiza council had also allocated the same stand to Fredrick Mabamba's Gift Investments.
"His lease agreement had also an option to purchase and was duly cancelled on the 21st of June 2009, a development that signals an immense abuse of office on the part of council officials," read part of the memos from SACU.
The documents at SACU suggested that Peyama took Chitungwiza Municipality to court in 2009 for what he deemed as an illegal cancellation of the lease agreement and demanded full compensation for the stand in question, although there "were no visible developments on the stand at the time of claim".
In 2014, council's education, housing and community services committee met and deliberated on an internal audit report and resolved that Peyama should be fully compensated for the land. Council implemented the resolution at its 412th full council meeting.
"This was still done by council with the full knowledge that there was no ministry approval. Peyama Investments has now used this resolution to seek compensation," read part of the SACU document.
Peyama recently attacked Harare provincial development coordinator Tafadzwa Muguti and the Minister of National Housing and Social Amenities Daniel Garwe for probing the deals.
SACU and Muguti have requested Chitungwiza to explain how Peyama had to date been allocated 141 residential and commercial stands measuring 6,5 hectares although the initial claim was for 3,8 hectares.
Contacted for comment, Muguti said it was regrettable that Peyama Investments was defaming, smearing and attacking government officials through social media rants without seeking clarity and guidance from government.
"Mr Peyama who benefited from State land acquisition was so arrogant enough to disrespect government officials and even their own senior party officials. It is now very clear that these so-called untouchables will resort to name-smearing of any government official who dares ask any question about their land dealings and simply doing their jobs which required tough questions to be asked and tough decisions transparently," Muguti said.
Mpofu refused to comment.
Meanwhile, Zanu PF leaders in Seke district have disowned Peyama over his attacks on party leaders and the presidium.
Peyama last week released a statement attacking Garwe and the presidium over land issues, a move which angered Zanu PF leaders in Seke.
NewsDay is reliably informed that central committee members, war veterans, legislators, wing leaders convened a meeting in Seke where the party distanced itself from his statement.
Provincial secretary for finance and Seke legislator Munyaradzi Kashambe confirmed the meeting.
"We met today (yesterday) as Seke leadership to deliberate on Peyama's attack on our leaders as well as causing confusion as far as the presidium is concerned," Kashame said.
"We are not even aware of his position within the party; we discovered that he is not even one of us. As Seke, we are distancing ourselves from his utterances and whatever he said was done in his own capacity."
Peyama claimed he was being fought by Garwe over his allegiance to Vice-President Constantino Chiwenga, at the same time claiming that the minister harboured  presidential ambitions.