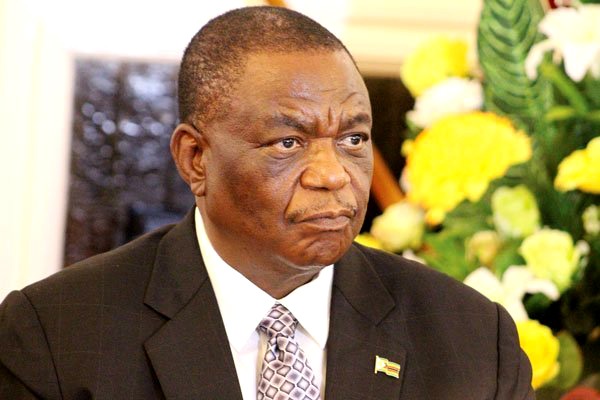 BY PHYLLIS MBANJE
VIce-president and Health minister Constantino Chiwenga yesterday assured the nation that only COVID-19 vaccines with no side effects will be adopted in Zimbabwe.
Chiwenga said this in his address to delegates during a virtual meeting on the official launch of the Cholera Elimination Roadmap (2018-2028) and the official opening of the Public Health Emergency Operations Centre at Parirenyatwa Group of Hospitals in Harare, where he also said that Zimbabwe was keenly following researches and developments of vaccines in an effort to find a long-term solution to combat COVID-19.
The VP said adverse effects were reported in a few countries that have so far accessed the Covax vaccine for COVID-19.
"Our team of experts, drawn from the epidemiology directorate, immunisation programme, with support from the World Health Organisation, United Nations Children's Fund, the National Immunisation Technical Advisory Group and the Medicines Control Authority of Zimbabwe have been keenly following the developments. A readiness assessment was conducted to ensure that only approved vaccines without side effects will be administered to our citizens," Chiwenga said.
Pertaining to the Cholera Elimination Strategic Plan and Roadmap, Chiwenga said the ministry was spearheading multiple initiatives and programmes to improve the lives of all Zimbabweans.
"Among the major threats to public health in the country are outbreaks of emerging and re-emerging diseases and pandemics such as typhoid, diarrhoea, cholera and lately the COVID-19 pandemic.
"You will realise that the launch has come two years into the tenure of the plan. However, implementation of the National Cholera Elimination Strategic Plan has been ongoing, since year 2018," he said.
Chiwenga continued: "I am, therefore, proud to have been informed by the World Health Organisation that Zimbabwe is among the first countries to have its programme reviewed by this prestigious panel of cholera experts," he said.
Meanwhile, Chiwenga said the Public Health Emergency Operations Centre, was adequately spacious to accommodate all health disasters under the "one-health initiative".
"This means that teams from animal health, water and sanitation, hygiene and other determinants of disaster emergencies can all work together under one roof to adequately abate public health challenges," Chiwenga said.
Follow Phyllis on Twitter @pmbanje