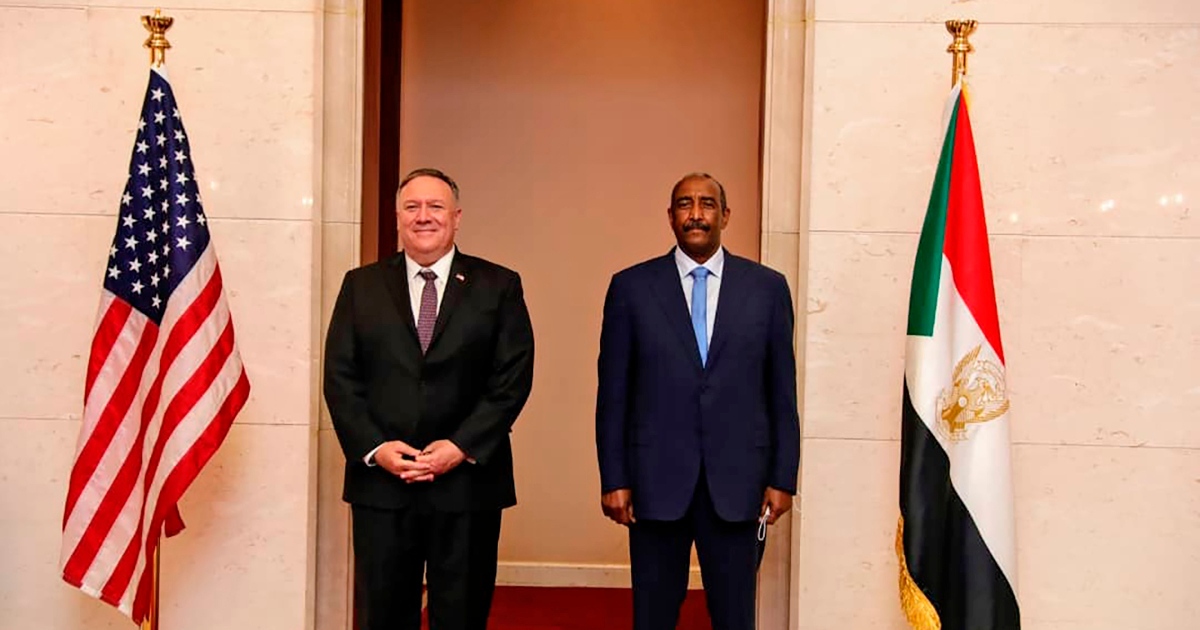 The US has officially removed Sudan from its state sponsors of terror list.
President Donald Trump gave Congress the statutory 45-day notice of this move in October as part of a deal that involved Sudan paying $335m (£250m) to US victims of terror attacks.
At the same time Sudan agreed to normalise relations with Israel.
The US put Sudan on the list in 1993 after it was used as a base for al-Qaeda. Its removal should help with vital economic support measures.
The compensation relates to al-Qaeda's 1998 bombing of the US embassies in Kenya and Tanzania in which more than 220 people died.
They were carried out when al-Qaeda leader Osama bin Laden was living in Sudan.
But the country was put on the US list after the first attack on the World Trade Center in New York in 1993, when Sudan hosted a number of Islamist militant groups.
Relations between the US and Sudan have improved since President Omar al-Bashir was ousted after mass street protests last year.
In October, Sudan agreed to recognise Israel weeks after similar moves by the United Arab Emirates (UAE) and Bahrain.
Last week, Morocco became the latest Arab League country to agree to normalise relations with Israel.– BBC