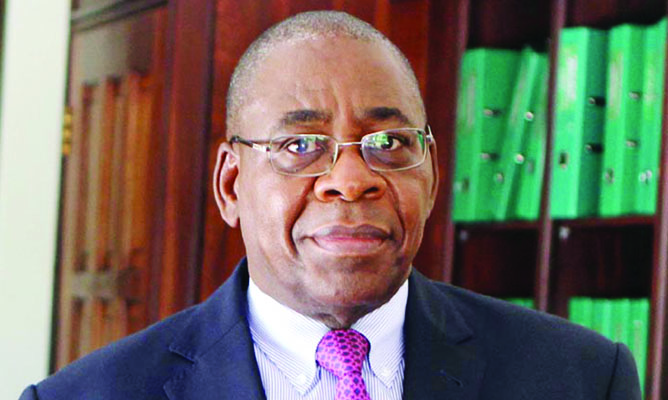 STARAFRICACORPORATION Limited fell to a $53,75 million inflation adjusted loss during the half-year ended September 30, 2020, on foreign exchange losses and finance costs on foreign currency-denominated loans.
BY TATIRA ZWINOIRA
The diversified industrial outfit had posted a $153,26 million profit during the comparable period in 2019.
Revenues increased to $1,8 billion during the period, from $1,5 billion previously, driven by an inflationary surge in Zimbabwe, which currently has the second highest inflation rate in the world after Venezuela.
"The profitable performance was mainly hampered by foreign exchange losses and finance costs on foreign borrowings following the introduction of the RBZ (Reserve Bank of Zimbabwe) foreign exchange auction system," board chairman Joe Mutizwa said in a financial statement attached to the results.
"As a result, the group incurred a loss after tax of $54 million," he noted.
starafrica registered exchange losses of $250,69 million during the period under review.
However, this was lower than the $641,54 million exchange loss reported during the prior comparable period.
Financing costs were also down to $21,72 million from a 2019 comparative of $40,33 million.
"Total turnover increased by 24% to $1,875 billion compared with $1,508 billion realised in the prior comparative period," Mutizwa said.
Goldstar Sugars sold 26 959 tonnes during the period under review, against 30 469 tonnes from the comparative 2019 period.
The 11,5% decrease was attributed to COVID-19-related challenges, associated transport restrictions, a maintenance shutdown in August, and disruptions to operations caused by a fire that destroyed raw sugar at the company's warehouse.
Country Choice Foods volumes were down by 11% due to low disposable incomes caused by erosion of consumer incomes by inflation and depressed business activity.
Mutizwa said the property business saw a 53% increase in turnover to $8,2 million, from $5,3 million during the comparable period last year, owing to improved occupancy levels.
"Tongaat Hulett Botswana continued to be a major player in the Botswana sugar market," he added.
"The associate recorded a profit-after-tax of $99,95 million, of which the company's share was $33,32 million after converting the earnings to Zimbabwean dollars at the RBZ auction exchange rate prevailing on September 30 2020," he noted.
Tongaat Hulett Botswana markets and distributes Goldstar and Country Choice Foods products in the neighbouring country.
Mutizwa said 97,95% of debt had been settled and discussions were underway with the remaining creditors that may result in all unsettled commitments paid by March 31, 2021.
Total assets grew to $2,49 billion, from a 2019 comparative figure of $2,19 billion, owing to increases in investments and property, plant and equipment.
Mutizwa said the firm was confident that it would catch up on lost production and achieve production and sales targets.
"For the ensuing six months and beyond, the company will focus on growing its export markets in the region and expects to double the volumes achieved in the period under review," he said.
"The company is working on several strategies for sustainable growth and profitability into the future, hinged on exports and increasing market share in the household direct consumption space."
He said the profitability strategy was anchored on increased production and improved efficiencies.
Follow Tatira on Twitter @tati_tatira