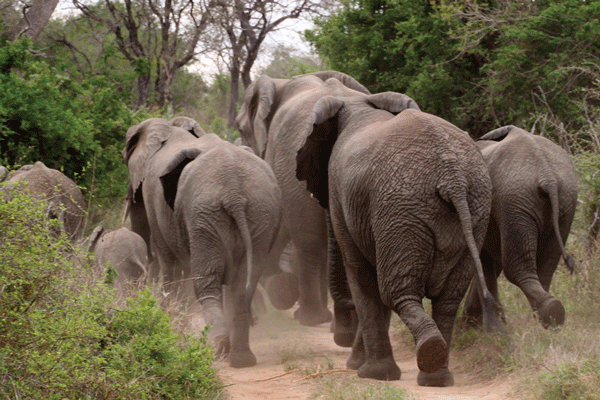 Drought and human-wildlife conflict is forcing Namibia to auction off 170 "high-value" elephants.
"Due to drought and an increase in elephant numbers, coupled with human-elephant conflict incidents, a need has been identified to reduce these populations," an advert in the state-owned New Era newspaper on Wednesday noted.
The advert placed by the environment ministry has invited tenders with specific requirements, including meeting international standards and a permit for exporting the animals where required.
Interested parties have up to 29 January to make an offer.
Last year, the country authorised the sale of at least 1,000 wild animals that were at risk of dying of starvation as pastures in the country's parks dried up.
The animals that were up for sale included elephants, buffaloes, giraffes and impala, and were also meant to generate $1.1m (£820,000) for conservation.-BBC