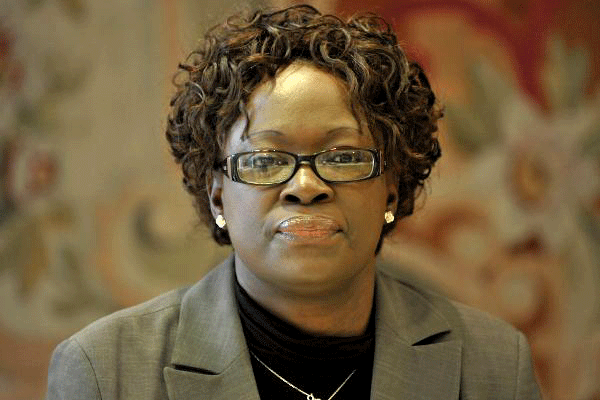 Twelve years after her abduction and torture by suspected State agents, Zimbabwe Peace Project (ZPP) director Jestina Mukoko still has nightmares, while her abductors are running "scot-free".
BY PHYLLIS MBANJE
On December 3 2008 and during 16 Days of Activism Against Gender-Based Violence, Mukoko was snatched from her bed by State security agents and endured weeks of torture.
In the same week, two other ZPP staff members, Broderick Takawira and Pascal Gonzo were also abducted.
"Woke up to a nasty dream on this day 12 years ago. The perpetrators are walking scot-free," Mukoko said in an interview with NewsDay yesterday.
Mukoko and many others have suffered the same fate, but for others like Itai Dzamara, Patrick Nabanyama and Paul Chizuze, their situation was different, their whereabouts remain unknown.
Human rights defenders are however, piqued by targeted attack on women.
In May, three female MDC youth leaders, Cecilia Chimbiri, Netsai Marova and Joannah Mamombe were abducted, tortured and allegedly sexually-abused.
In August 2019, six masked gunmen abducted popular comedian Samantha Kureya, well known as "Gonyeti" following a skit she had made highlighting police brutality.
Twenty three-year-old Noxolo Maphosa suffered the same fate when she was abducted, sexually assaulted and badly beaten by men looking for her political activist uncle.
These women's ordeal and that of many other victims of abductions and enforced disappearances, has raised concerns over the human rights situation in Zimbabwe, especially on women.
The country has been recording alarming figures of abductions of human rights defenders with the United Nations disclosing that 49 cases of abductions and torture were reported in the country in 2019, without investigations leading to perpetrators being held to account.
The UN experts have called on government to "urgently prosecute and punish the perpetrators of this outrageous crime and to immediately enforce a policy of "zero tolerance" for abductions and torture throughout the country and "to bring those responsible to account".
Meanwhile, ZPP has said it will continue to implore the government of Zimbabwe to end abductions, torture and enforced disappearances.
"In the spirit of the 16 days of activism against GBV, we call on the investigation of abductions and enforced disappearances targeting women," Mukoko said.
The organisation has recorded 103 cases of abductions in the past three years, heightening fears that human security, as promised by President Emmerson Mnangagwa in 2017, is no longer guaranteed.
On the occasion of UN International Day of the Victims of Enforced Disappearances in August, Zimbabwe Lawyers for Human Rights (ZLHR) urged government to criminalise enforced disappearances, investigate and prosecute those responsible and take adequate measures to combat the heinous crime.
"Failure by government to hold perpetrators accountable, let alone acknowledge the outrageous practice of abductions and enforced disappearances, places abductees outside the protection of the law and constitute a serious violation not only of domestic law, but of international law too," the lawyers grouping said.
Follow Phyllis on Twitter @pmbanje