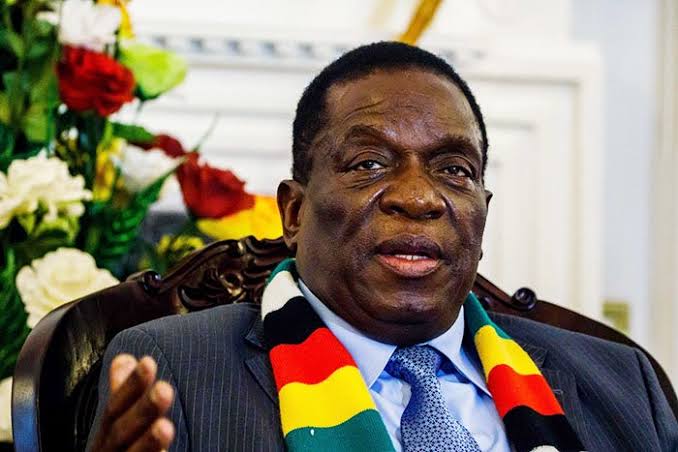 BY MOSES MATENGA
DEAR President Emmerson Mnangagwa,
I write to you, Your Excellency, having observed the chaos that characterised the district co-ordinating committee (DCC) elections held by your party at the weekend.
These internal polls, Your Excellency, are arguably your biggest test as leader of the revolutionary party to date and with the way they are going, it will be pardonable to conclude we are still in the Zanu PF of old even under what your aides continue to conveniently call itself a "new dispensation".
When you came in as the party's first secretary in 2017, there was optimism that the old had died and behold, the tolerant and democratic new. This DCC pandemonium, Your Excellency, coming after the bedlam in the party primary elections in Kwekwe and violent clashes that also saw police on the receiving end of your Zanu PF youths, make people scarier of where the country is headed.
Is Zanu PF, under your headship, sliding into a chaotic movement that doesn't know how to resolve internal issues without knobkerries and machetes? We hope not, Your Excellency, and hope that you will quickly summon enough courage to decisively call the party to order.
Once in a while, a king must show that he doesn't hold his sword in vain for those following to know that he means business and that manner of cleaning the party of warmongers is necessary now, whatever their faction.
What worries me really, and of course millions of Zimbabweans, is that if you cannot maintain order in your own backyard, can you and Zanu PF be trusted with the running of national elections or just normalising everything wrong in the country?
If resorting to violence, rigging and vote-buying is your way of doing things in the party as exposed by the DCC elections, can it be ruled out in national elections?
Well, I am not going to talk about what happened to opposition supporters after the July 2018 elections that is not my brief now neither will I dwell on the January 2019 fuel hike protest aftermath, but the point I insist on is chaos must not prevail at any given time under your watch.
The point I am making, Your Excellency, is that you must make a bold statement to show that we have moved from the old Zanu PF way of doing things and that starts with the manner in which you handled your party internal issues.
Remember, Your Excellency, the DCCs were banned in 2012 with your former boss, the late former President Robert Mugabe, whom you forced out via a military coup in 2017, saying they were divisive and pursuing a factional agenda.
Now, Mugabe is gone and the appetite for the DCCs is back yet we see the ugly head of factionalism and divisions coming back to haunt Zanu PF, carrying with it all the chaos you can think of.
Well, I may have said enough on the chaotic running of the DCC elections, Your Excellency, but the real issue is that a culture of intra-party violence will degenerate into inter-party violence as we head towards 2023 and we cannot afford that anymore.
We have in the past lost a lot of lives because of politically-motivated violence and we cannot countenance that anymore.
The sooner you put your house in order the better as it gives us hope that if your party can run smooth elections with no violence, rigging and chaos, the same can be expected in the national polls.
But with this kind of chaos going on and declarations particularly by your aides that 2023 has already been won before it even starts, we already are having panic attacks knowing how Zanu PF ruthlessly deal with opponents, real or perceived.
I also don't want to dwell much on how your party is deeply divided along factional lines, but all I can say, Your Excellency, is to unite the party, show it how the democracy you always preach is practised and maybe we can have every reason to hope for a better, democratic Zimbabwe.
For as long as democracy is under threat in your party, we cannot expect miracles when you face outsiders, your opposition. Thank you for your time, Your Excellency, I hope the DCC elections will end well in your party.
Moses Matenga is a journalist based in Harare. He writes here in his personal capacity.