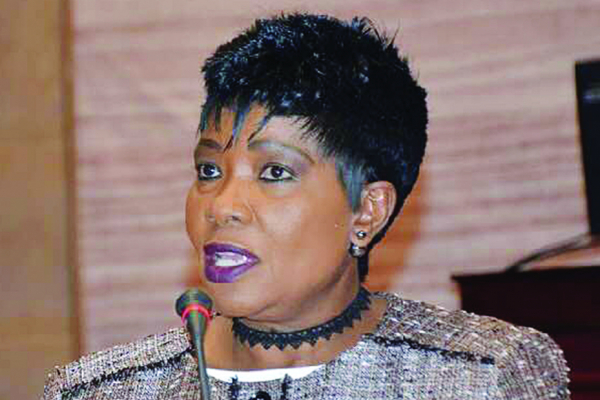 ZIMBABWE'S environmental patron First Lady Auxillia Mnangagwa has urged traditional leaders and councillors in Matabeleland South to join hands in the fight against massive deforestation in the province.
BY MTHANDAZO NYONI
In a speech read on her behalf at the national tree planting day held in Gwanda on Monday, Mnangagwa said deforestation was rampant in Matabeleland South, largely caused by mopane harvesters.
She urged people to desist from wanton cutting down of mopane trees to the detriment of ecological integrity.
"It is, therefore, very important for communities to manage mopane woodlands to ensure that there is significant foliage for these trees, otherwise they will be extinct in the province," she said.
"Furthermore, I am reliably informed that the rate of deforestation in Matabeleland South province is estimated at more than 5 000 hectares lost in forest per year," Mnangagwa said.
"This rate is worrisome and unacceptable considering that the average tree-planting rate in the province is a paltry 34 hectares per year, according to Forestry Commission records."
"I, therefore, want to appeal to the chiefs, headmen and councillors to join hands in the fight to stop massive deforestation in this province." She said some of the losses were regrettable.
"For example, the felling of trees during the harvesting of amacimbi which we hear is common with most harvesters.
"As a patron of the environment, my heart bleeds to imagine that someone would really fell a tree which is a source of nutrition or food that they collect today and in the future," she said.
Zimbabwe has lost vast tracts of indigenous woodlands and environmental agents estimate that forest cover for the country is at 45% — a critical level which requires massive tree-planting programmes.
Mnangagwa said since Matabeleland South province was receiving very little rainfall each year making it susceptible to agricultural crop failure, growing fruit trees became a strategic fallback as it hedges farmers against hunger.
This is because trees are naturally more resilient and withstand droughts better than agricultural crops.
Hand in Hand Zimbabwe chief executive officer Felix Tete, whose organisation sponsored Progressive Garden where the commemorations were held, said fruit trees would help villagers improve food security and nutrition in the face of climate change.
The garden consists of fruit trees and various vegetables, these include mango, guava, lemon, pawpaw, and baobab among others.