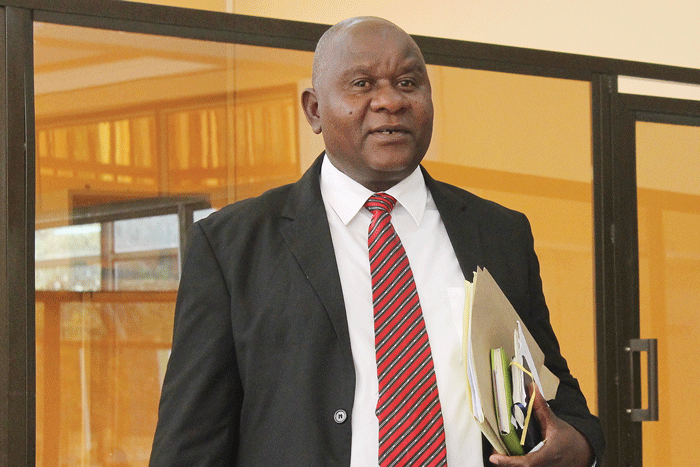 A LEGAL expert has said that the suspension of Zifa chief executive Joseph Mamutse by the Sports and Recreation Commission (SRC) is above board and should not be viewed as interference.
BY TAWANDA TAFIRENYIKA
The expert who preferred to remain anonymous firmly believes that Fifa will not sanction Zimbabwe over this suspension which at the moment is only for the facilitation of investigations.
Last week — the SRC suspended Mamutse and its own director-general Prince Mupazviriho to pave way for investigations into how a number of national football teams were cleared for International assignments
Mamutse faces questions over the expulsion of the Young Warriors from the Under-17 Cosafa tournament in South Africa on age-cheating allegations.
The action by the SRC — the supreme sports governing body in the country has triggered fears of Fifa sanctions that will come with the banning of Zimbabwe national teams from international assignments as well as the closure of financial tapes.
Article 13, paragraph 1 and article 17 paragraph 1 of the Fifa Statutes oblige member-associations to manage their affairs independently and with no influence from third parties.
A legal expert said yesterday, the suspension of Mamutse did not amount to meddling in the affairs of Zifa by SRC. The lawyer posited that SRC was empowered by Section 30 of the SRC Act to act the manner they did.
He said merely suspending Mamutse to launch investigations as the SRC did was perfectly in accordance with the provisions of the constitution.
"Section 30 of the SRC Act empowers the SRC to act the way they did. They want to launch an investigation and for them to do that they had to ask the CEO to step aside to pave way for the investigations. So they suspended him so that investigations can be done and they are perfectly correct and that should not be viewed as interference," he argued.
"Equally, Fifa cant do anything about that because these are country laws that are being enforced. I don't see Fifa interfering in this. This is why you see the Zifa president Felton Kamambo has been taken to court and Fifa has not involved itself. These are the laws of the land being enforced and there is nothing Fifa can do about that. You have seen before Zifa chief executive Jonathan Mashingaidze being arrested, there is nothing Fifa can do about that because its enforcement of the laws of the country." Zifa have threatened legal action if Mamutse is not reinstated.
Follow Tawanda on Twitter @Tafitawa