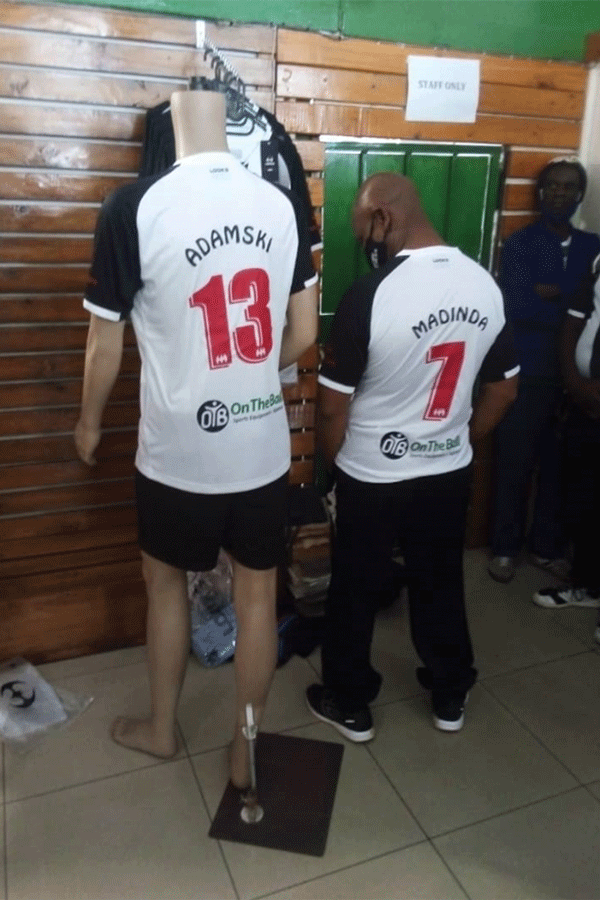 BY FORTUNE MBELE
HIGHLANDERS Football Club yesterday honoured the late Adam "Adamski" Ndlovu, by presenting the number 13 home shirt to his family.
Adam died in a traffic accident on his way to Victoria Falls on December 16 2012.
His brother, who was driving, the legendary former Warriors skipper Peter survived the accident.
The jersey was received by their elder brother Madinda at a function to launch the selling of Highlanders 2021 replica jerseys in Bulawayo yesterday.
Highlanders chief executive officer Nhlanhla Dube said the gesture would be made for all the Highlanders players who passed on over the years.
"Those that have passed on for instance Adam Ndlovu whose anniversary of passing on was yesterday (Wednesday) we have decided to honour him by doing a jersey which we hand over to the family. We will also progressively do the same for others who have passed on," Dube said.
Highlanders kit for 2021 is sponsored by ORB Looks.
He, however, said the jersey Number 13, which was worn by former striker Prince Dube would not be retired.
Adam played for Highlanders (1992-1994) after graduating from the juniors before making his way to Europe where SC Kriens, SR Delemont, FC Zurich in Switzerland from 1994 to 2001.
He returned to Highlanders and played two seasons in 2001 and 2002 and went to South Africa where he played for Moroka Swallows, Dynamos and Free State Stars from 2002 to 2005.
Adam played for the Warriors from 1992 to 2004. At the time of his death he was head coach at Chicken Inn.
Adam's brother Madinda, who was in a jovial mood, passing jokes throughout the event, declined interviews with the media.
He suffered a stroke late last year while coaching Botswana side Gaborone United.
Madinda played for Highlanders locally and had a brief stint in Germany.
He is also a former coach at Bosso.
Another Bosso legend Douglas "British" Mloyi and Madinda was also honoured with a replica jersey.
Follow Fortune on Twitter @fmbele