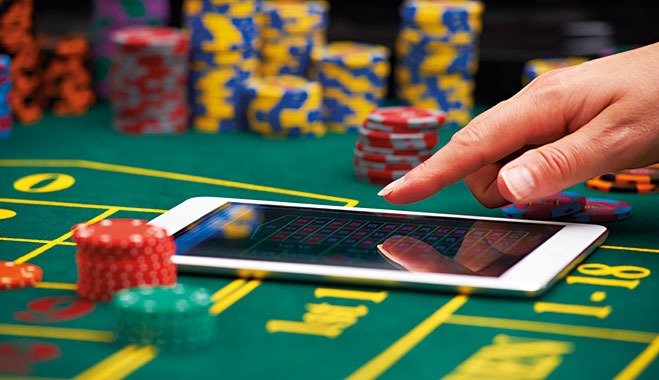 If there is one thing that has seen a steady growth in the world, it has to be sports betting. Let's say there are your favourite sporting events happening during the weekend, hence a small bet is placed and hopefully a win is secured in the future. Of course, one would need to predict either the outcome of an event, or how many goals are scored, or when is a KO being thrown …if we are talking about contact sport. All of this is possible due to the internet being a place where even betting is allowed. The growth of sportsbook sites and online casinos has been quite significant during the years, and we just sit back and enjoy as many sites with lots with online bookmakers make an appearance, hence giving us more ways and means to bet.
If you place a bet on your favourite team / athlete and they win, you can make a significant amount as a profit. This all depends on the odds of course, so we always suggest that you check the odds and compare with other sites. The bookmakers world online is ever growing, and the only issue you have is choice.
If we take a look at Zimbabwe and the sports betting world in Africa, it is a growing market and many operators have started to open shops as we bring you this article. When before Africa was the forgotten site when it comes to gambling, today the market is growing, and it is rowing fast.  So what did give Zimbabwe this boost and a rise in the market, let's breakdown why:
Competition is growing and it is fierce
If you are an investor, or a person that wants to set up an online sports betting site, you will either look for new markets or else you can go for a place where the business is flourishing and tax is decent.  From the current latest trends when it comes to Zimbabwe, the place is relatively new for online gambling and many bookies and investors are setting shop.  When the market is new, players and gamblers alike have more places to choose from, and more ways to scoop a bonus. At the moment Zimbabwe is sizzling hot when it comes to new bookies, and since more and more bookies are setting shop, more competition is available, and more promos and offers for the players!
The rise of smartphones ownership
We are in 2020 and 2021 is just a few weeks away, the rise of smartphones have seen a boom in the last few years, and let's face it, everyone owns a smartphone nowadays.  The fact that many people own a smartphone means many more people have access to the internet on the go.  And having internet access means that you can access betting sites from wherever you are. This element has seen a rise in people from Zimbabwe having internet access, and hence more operators are looking to set up shop and cater for people wanting to place a bet or two.
Marketing is key
If there is one thing that Zimbabwe enjoys is marketing. Unlike the United Kingdom, betting marketing is quite free, and hence people are made aware more of sporting events and betting possibilities.  Both investors, betting sites and bookies take good advantage of this, and make sure to market their product to reach the gambler.  Apart from this, various bookies market promos and campaigns, and joining their betting site will see you scoop a bonus or two. Marketing reaches gamblers, and bookies know these very well.
The Zimbabwe TV screens show more sporting events
Africa is a growing continent, and as much as it has grown economically and also from a business perspective, so did sporting events.  Today you will switch on your tv set and you will get a solid amount of sporting events showing.  Some are local events, when others are all international events.  In between such events, the gambler or viewer is treated to commercials that invite you to place a bet here and there.  The other good news is that when you join new betting sites, you will get a bonus amount of money to use with your bet slip or for other future bet slips.  Now that sport events are very much more visuals on your tv screens, more betting opportunities arise.