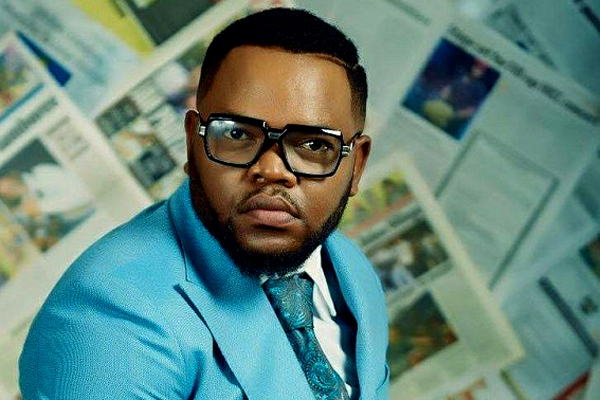 BY WINSTONE ANTONIO
POPULAR rapper Enock "ExQ" Munhenga, who launched his musical career at the start of the new millennium when urban grooves was a new genre on the country's showbiz scene, has no doubt remained the last man standing after many of his contemporaries fell into oblivion.
He has certainly matured with age, like wine as the saying goes, as time and again the Tsvigiri hitmaker has reinvented himself to become one of the finest rappers on the showbiz scene even after the urban groove genre had ceded ground to Zimdancehall.
He has performed on big stages where he has also shared the platform with seasoned artistes both local and international and on top of that he has won several awards as an endorsement of his ever growing career.
In an interview with Digest, EXQ attributed hard work, patience and passion to have helped him stay relevant.
"I was blessed by God, He gave me a second chance to be part of the music industry also, it's God who has taken me this far. I am also blessed that I have a good team that understands my art, a good team that understands that sometimes I need more time to work on my music and also to give direction and experiment on a lot of things, shout out to my team, I am blessed," he said.
"With God, everything is possible and it happens at his time. I work hard, and I really take my time. Other artistes from urban grooves may also blow up. Again it might take time, but as long as they are in the industry and have passion for it, they will keep going."
ExQ said the love of music and the people around him has kept encouraging him such that even though at times he feels like quitting, there are people who have his back and they keep him going.
"I was lucky because I believe with my first song Musalala that is when my breakthrough came because soon after I started doing live shows. I released another one and then started performing the two songs for two years and from there the rest is history," he said.
Speaking on handling fame and scandal "free" career, EXQ said he has learnt the hard way so there are certain things he avoids in his life so as not to tarnish his image and brand.
"To be honest there is no one or an artist who has no scandals, it's just a matter of how to handle them, but some scandals you can avoid, there are certain things that you have to run away from especially if you consider being a musician, which is your career, your job that is feeding your family so you would not want to jeopardise your career so certain things of scandals you can avoid," he said.
"I have learnt the hard way, I have been there and I have been around to know what to do and not to do. Some of the scandals by these upcoming artistes I cannot blame them because they would be in the dark, some people learn in a hard way."
In the midst of the global COVID-19 pandemic, EXQ said it is really tough time for artistes such that there is need of the National Arts Council of Zimbabwe's intervention to support the artistes.
"COVID-19 is really a pandemic and as artistes with this we should learn to have a side investment rather than only wait for performances to get some money, you will really get stranded.
As for now we don't even know when it (COVID-19) will lay off and there are no shows that can sustain us as previously," he said.
"There are just a few shows here and there where corporates are willing to pay, but at some virtual shows happening, people are not getting a lot of money, it's crazy that one just ends up performing because of hunger."
There is also need to come up with plans so that artistes can invest in other things such that they have retirement plans and supporting systems that can rescue the artistes in the event of calamities like this COVID-19 pandemic.
In a recent interview with our sister paper NewsDay Life & Style, ExQ expressed disappointment over the state of the local music industry which he said was getting poorer and lacked growth due to lack of financial backing.
He said it had become difficult for artistes to earn a living due to the declining economic conditions adding that fans were no longer spending more on music.
"To be honest the music industry is not growing, it is getting worse because I remember when we started, without shows we used to sell cassettes and CDs. As for me, when I released my first cassette, I did well and I knew the number of copies that I sold and my life changed through selling music," he said.
"Now it is hard because we rarely sell music as people are now relying on shows and few corporates, but these corporates don't release money, if they release, the person between the corporates and the artiste would want a bigger share and they don't want to give artistes what they deserve. So at the end of the day things are getting worse and also with our economy it's hard."
The singer bemoaned lack of support from the corporate world.
"The corporate side is not really supportive. So if the economy gets back on its feet then the music industry will also do well," he said.
ExQ has five albums under his sleeve, namely Exquisite a 2005 production, Love is My Religion (2007), Grown and Sexy (2008), Mr Urban Grooves (2012) and Tseu Tseu (2018)
Apart from his solo projects, ExQ has collaborated with an array of artistes, among them the late music icon Oliver Mtukudzi, Roki, Tererai Mugwadi, Freeman, Jah Prayzah and Ammara Brown.