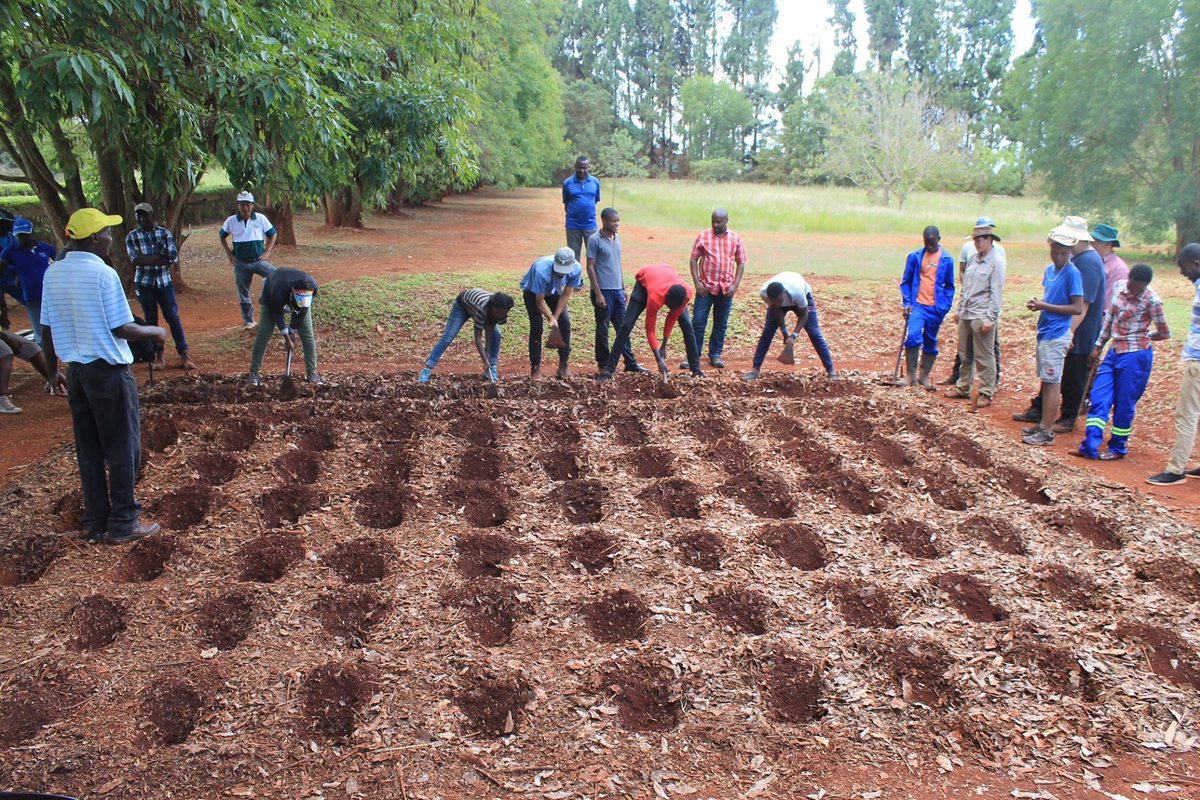 THE World Food Programme (WFP) has projected that over four million Zimbabweans are facing starvation, bringing the number of food insecure Zimbabweans to 8,6 million due to effects of drought, economic recession and the COVID-19 pandemic.
By Richard Muponde
Currently, Zimbabwe has about 4,3 million people who are vulnerable and rely on food handouts.
With millions of Zimbabweans disenfranchised by a year of drought, rising hyperinflation and COVID-19, the United Nations, and the World Food Programme (WFP) has appealed for an additional US$204 million to support over four million of the most food insecure people over the next six months.
In September, WFP started cash disbursements under the Urban Social Assistance programme after getting funding from the United States through the United States Agency for International Development (USAID).
USAID's support was meant to benefit vulnerable families in eight urban areas across Zimbabwe that are struggling to meet their daily food needs due to the effects of COVID-19.
WFP and USAID are providing funding for people living in Gokwe, Redcliff, Kwekwe, Ruwa, Chinhoyi, Buhera, Chipinge and Chegutu.
The financial assistance from USAID allows WFP to provide support to over 103 700 people with monthly cash-based assistance equivalent to US$12 each, enabling them to meet almost two-thirds of their daily food requirements up to January for the next six months.
The USAID and WFP programme is meant to reach the most vulnerable and food insecure families, particularly women, people who are unemployed, and people suffering from chronic illness or disability.
Subsistence farming families, who make up three-quarters of Zimbabwe's population and produce most of its food, are also hurting because of a third successive drought-hit harvest this year.
While WFP delivers and saves lives with urgently needed humanitarian assistance, its work in Zimbabwe links with a strong resilience agenda to forge and protect developmental gains.
Despite successive programmes such as Operation Maguta and Command Agriculture, which were launched by the government, Zimbabwe has failed to feed its people, with the past years characterised by food shortages, mostly mealie-meal being scarce in the shops.
Government early this year had to introduce zonal points for the sale of subsidised mealie meal from imported maize to make sure vulnerable houses got the staple food.
Pfumvudza has been touted by government as having the potential to bring about agrarian turnaround and stave-off starvation. And the projected good rains have given rise to hopes of a good season.
The programme will also see the national food security being improved as beneficiaries have to give surplus harvest to the national bank.
Distribution of inputs under the climate-proofed presidential inputs programme went into full swing across the country, with most farmers receiving their inputs in September.
Pfumvudza promotes conservation farming techniques and involves use of small plots on smallholder farms and applying the correct agronomic practices for higher returns.
The main distribution was done in September so that all farmers had their inputs on their farms before the rains fell, although there are some areas where they are still receiving the inputs, including in towns and cities.
Farmers have to undergo training and do their land preparations before their inputs are handed over to show their commitment.
The programme aims to boost household food security and ensure that Zimbabwean farmers move from subsistence framing towards prosperity.
Through Pfumvudza and the Command Agriculture programme, government says it expects to finally stop relying on grain imports within two years.
Zimbabwe Farmers Union (ZFU) executive director Paul Zakariya said the Pfumvudza programme would definitely raise households out of hunger as the new farming method was expected to have very high yields.
"The way it's done is that it keeps the crops in good health especially during the long dry spell. We experimented with the programme and we found that it's the best and it has high yields. It's the safest method of encouraging food security. It's the best ever to happen to Zimbabwe. My only wish is that, it becomes the way of production in the country even at a large scale coupled with technology. That will make us reach far," Zakariya said.
He said they were keeping their fingers crossed for a successful season.
"Our smallholder sub sector is very excited about the season compared to the previous seasons. Land preparation began well ahead of time and inputs were distributed in time for the rains. Farmers are keeping their fingers crossed for a successful season. The Pfumvudza concept will significantly help our farmers in the event of sustained dry spells. Otherwise, the concept has proved that yields can be much higher compared to the conventional methods of production …" he said.
His sentiments were echoed by the Zimbabwe Commercial Farmers' Union president Wonder Chabikwa, who said Pfumvudza was targeted at ensuring household food security.
"With a good farming season, and if it continues up to March, that will be achieved. Thanks to the rains and the government programme," he said.
Zimbabwe remains in the grip of severe food insecurity, with millions of people already requiring humanitarian assistance due to prolonged drought, climate-related shocks, economic deterioration and the situation is set to worsen as the COVID-19 pandemic spreads, according to the new Global Food Crisis Report Forecast.
The joint report, released by the European Union, Food and Agricultural Organisation, Office for the Co-ordination of Humanitarian Affairs, UNICEF, USAID and WFP anticipates a worsening food insecurity situation in 2020 with an estimated 4,3 million rural Zimbabweans, including children that are in need of urgent action.
On top of environmental factors, this is mainly due to the current economic crisis, including hyperinflation, shortage of currency, fuel and prolonged power shortages, widespread poverty, high levels of HIV and Aids and low agricultural output as drivers of the crisis.
Globally, the report states that in 2019, 135 million people across 55 countries and territories experienced acute food insecurity.
These same countries' food systems are highly vulnerable to the effects of the COVID-19 pandemic which will result in compromised health due to hunger which can increase the risks of exposure to the virus.