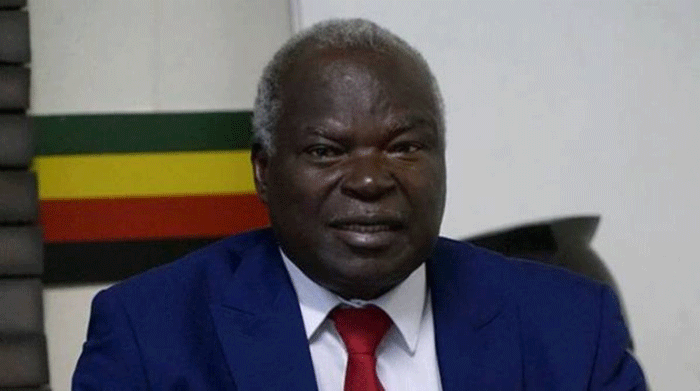 By NQOBANI NDLOVU
BULAWAYO city fathers are pushing for an urgent meeting with Local Government minister July Moyo to demand an upward review of their allowances after dismissing an increase of their stipends arguing that it was a pittance.
According to a council report, Moyo recently approved an increase to allowances paid to councillors, mayors and their deputies across the country with effect from October 1.
A circular by Moyo to that effect shows that mayors and chairpersons will receive an allowance of $6 250, their deputies $5 520, committee chairpersons $5 520 and councillors $5020.
Council minutes, however, show that the city fathers are not happy with the allowances, and they dismissed them as meagre, while they also resolved to engage the minister on the matter.
"No other allowances are payable, including sitting allowances. The matter was considered and Alderman Siboniso Khumalo raised concern over low allowances paid to mayors. He felt that mayors of towns and cities should be paid more or better allowances than councillors and chairpersons of rural district councils (RDCs) as well as local boards," the minutes read in part.
"His worship (mayor Solomon Mguni) advised that the allowances were determined by the ministry (Local Government). The deputy mayor (Mlandu Ncube) proposed that a meeting be requested between the councillors and the minister to discuss a number of issues that were affecting Bulawayo as well as councillor's allowances."
Councillors have long been demanding better allowances, and in 2018 they demanded that they should be treated like Members of Parliament who receive a salary and sitting allowances at every sitting, arguing that their responsibilities were almost similar.
According to the Councils Act, councillors can only be paid allowances as approved by the Local Government minister.
The councils can only be paid pension and other allowances under very special circumstances, the Act reads.
"If a municipal council considers that there are special circumstances which warrant the payment of a pension or allowance to a person who has attained the age of 60 years and has held office as a councillor on that councils for a period of, or periods in the aggregate which amount to, 20 years or more, that council may apply to the minister for authority to pay such pension or allowance," the Act says.