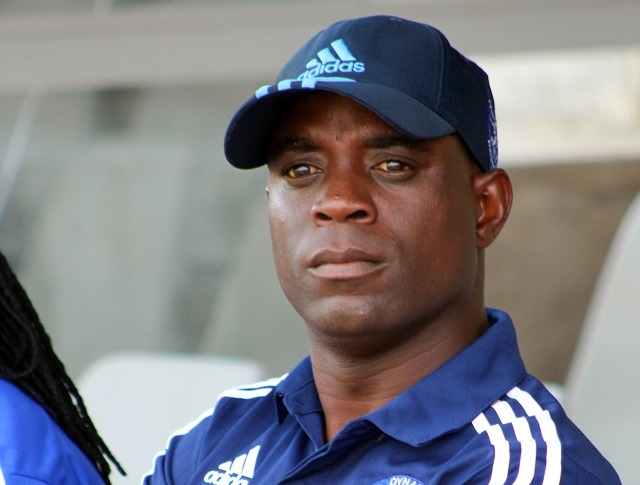 WITH Zimbabwean football having been on hold since the country lockdown imposed by government in March, Under-20 soccer team coach Tonderai Ndiraya will be banking on developmental players in the Premier Soccer League (PSL) ahead of the latest instalment of the Cosafa Championships scheduled for December.
BY TAWANDA TAFIRENYIKA
The annual regional tournament is set to be staged in South Africa's Nelson Mandela Bay from December 3-13 where 11 teams will battle it out for honours.
And the Zimbabwean coach, worried by the fitness levels of his players, has revealed that he would be forced to draw his squad mainly from the PSL where each club has five slots for Under-20 teams.
The PSL players have higher fitness levels as they have been training for more than a week now as football returns in a phased approach. Dynamos leftback Tinotenda Muringani and Cranborne Bullets' Tadiwa Chibunyu are some of the PSL developmental players called up for duty.
Nevertheless, Ndiraya said he would also fuse with some players from the academies even though they had not started training.
He has been given the luxury of selecting the squad from a large pool of 35 players who are set to go into camp today.
Ndiraya says he sees this as an added advantage as it gives him the freedom to ascertain the fitness level of players when he finally selects the travelling squad.
"Fitness level is a bit of a challenge but what we have done is to focus mainly on PSL developmental players because it is the PSL that has been training. But we can't leave out players from the academies even though they have not been training. Most of them must have been doing individual training and we need them so we will have somewhere to start from. We will also bring in some of the players who went to Mauritius for the Under-17 Cosafa tournament. But, with only about 10 days left before the tournament, we will have to do a crash programme to achieve a reasonable fitness level. We don't have much time," said Ndiraya.
The Young Warriors will be hoping to reach the final of the tournament which will guarantee their place at the 2021 CAF Africa Cup of Nations finals scheduled for Mauritania.
South Africa and Zambia go into the tournament as favourites to reach the final having won the regional trophy twice each.
The teams which will contest the 2020 competition are Zimbabwe, Angola, Botswana, Comoros, Eswatini, Lesotho, Malawi, Mozambique, Namibia, South Africa and Zambia .
In all there have been 18 different competitors in the last four years, including all 14 members of Cosafa, as well as guest nations Egypt, DR Congo, Uganda and Sudan.
Meanwhile, the Zimbabwe Under -17 Cosafa team drew 1-1 with Angola yesterday with Alpha Chiwashira scoring the goal that mattered from the spot kick.
 Follow Tawanda on Twitter @Tafitawa