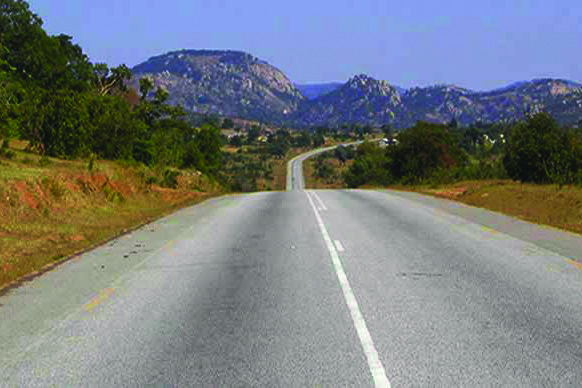 HEADLANDS MP Christopher Chingosho (Zanu PF) has called on the government to urgently recapitalise the District Development Fund (DDF) to ensure rehabilitation of roads that have deteriorated to alarming levels.
BY VANESSA GONYE
Chingosho said this on Tuesday in the National Assembly, while moving a motion calling for the recapitalisation of DDF.
He said DDF had failed to fulfil its mandate due to dwindling financial resources, obsolete equipment and dilapidated infrastructure.
This had further disadvantaged vulnerable communities in terms of development, maintenance of infrastructure, water supplies, tillage services, equipment for hire during rehabilitation and construction of roads.
"I call upon the Executive to recapitalise DDF so that the department fulfils its mandate and enhance service delivery to its clientele and to ensure that adequate funds are availed for the sustenance of DDF operations countywide by year end," Chingosho said.
"It is important to note that of the approximately 53 000km gravel roads that service Zimbabwe, 32 000km which is 60%, are under the administration of the department. Over 70% of these roads are not trafficable. The department has a depleted plant and equipment complement and this militates against the efficiency of the department in road maintenance," he said.
Chingosho expressed concern over the dwindling financial support given to the department, adding that resultantly, the rural road network where the majority of the people live is in a deplorable state and in need of urgent attention.
Zanu PF proportional representation MP, Miriam Chikukwa seconded the motion.
"Furthermore, if you look at places like Harare, there is no running water and DDF is the one that drilled some boreholes in major cities and towns so that people may have potable water. I plead with the Finance ministry that in the coming budget, some funds must be set aside to allow DDF to purchase new rigs for borehole drilling," Chikukwa said.
Chegutu West MP, Dexter Nduda (Zanu PF) said it was not government's sole responsibility to fund the reconstruction of roads.
"My point exactly speaks to the history of DDF, the road network that it takes care of. How was it taken care of in the past? It was taken care of by the farmers in those areas," Nduna said.