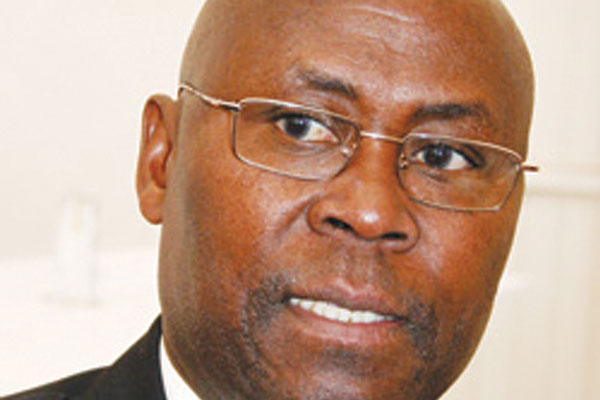 BY VENERANDA LANGA/ BRENNA MATENDERE
PRIMARY and Secondary Education minister Cain Mathema is today expected to issue a ministerial statement in the National Assembly on the problems in the education sector where teachers have refused to go back to school despite government ordering examination classes to open.
Schools reopened on Monday for examination classes, but most teachers refused to go back to work or staged sit-ins, demanding a salary increase and personal protective equipment which government has failed to provide.
Yesterday, Mathema was quizzed by Mbizo MP Settlement Chikwinya (MDC Alliance) over the stalemate between the government and the educators, but Speaker of the National Assembly Jacob Mudenda quashed the questions saying that Mathema would issue a comprehensive statement.
Chikwinya asked: "As we speak minister, students that will write 'O' and 'A' Level examinations went to school, but their teachers did not attend.
"You (Mathema) then said that the striking teachers will be replaced by 10 000 teachers to be employed. So, is it government policy to substitute them with teachers that are unemployed to solve their salary issues?"
Mathema responded: "What was mentioned in newspapers with regards to unemployed teachers was that, we want our learners to go back to school and we do have a duty to ensure that they go back to school.
"In any case, the matter is being handled with regards to the challenges that we are facing regarding teachers that decided not to return to work."
Chikwinya then tried to pose the question of striking teachers to Labour minister Paul Mavima, but Mudenda instructed Mavima to give his responses on the job action to the Primary and Secondary Education minister so that he briefs the House on the issue in his ministerial statement today.
On Tuesday, Mathema expressed ignorance over the problems bedevilling the education sector, threatening to replace the striking teachers with unemployed qualified teachers. Meanwhile, teachers yesterday scoffed at Mathema's threats to replace them.
Amalgamated Rural Teachers Union of Zimbabwe president Obert Masaraure said the threats were baseless and that Mathema was out of touch with reality.
Masaraure said Mathema should know that about 136 000 teachers were on strike and could not be replaced by a mere 10 000.
"The out of sorts minister claims that he can fire 136 000 striking teachers and replace them with the 10 000 unemployed teachers. The threat of firing teachers exposes a man out of touch with reality," Masaraure said.
He said Mathema should be reminded that teachers were not afraid of being fired.
Striking teachers are demanding the restoration of their October 2018 salaries, which were pegged at a minimum of US$520. Teachers are currently earning an equivalent of US$30 per month.
Progressive Teachers Union of Zimbabwe president Takavafira Zhou also lambasted Mathema over the threat to fire striking teachers. "Hon minister, you certainly think putting one teacher per school would threaten incapacitated teachers. Dismissing incapacitated teachers is like an attempt to kill a corpse," Zhou said.
"The best the minister can do is to engage teacher union leaders instead of giving empty threats. (This) command approach will not work in the education system and the earlier the minister is apprised of this reality, the better."