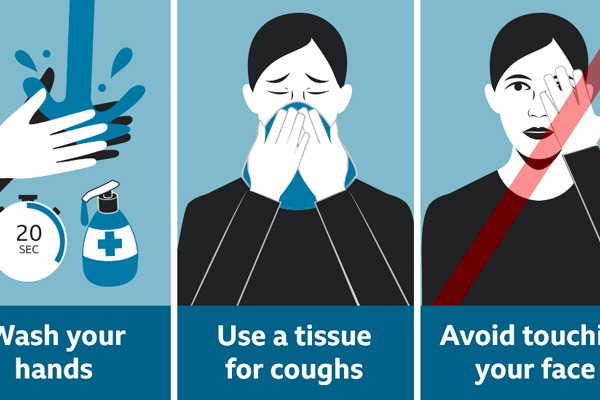 The majority of government schools in rural and urban areas are not producing personal protective equipment (PPE) owing to material and financial resource constraints, contrary to claims by authorities.
BY NQOBANI NDLOVU
Government has announced that schools will reopen on July 29, while June examinations would run from June 29 to July 22.
In May, Education minister Cain Mathema launched the ministry's COVID-19 response plans where he announced that schools would manufacture their own PPE under guidance from the Health ministry.
Authorities have repeatedly said schools were producing hand sanitisers and face masks in preparation for reopening, but a survey by Southern Eye revealed the opposite.
"The majority of the schools here have no material and financial resources to manufacture PPE, a situation leaving both learners and educators in the province in a dilemma ahead of schools reopening," said one provincial education officer on condition of anonymity as they were not authorised to speak to the Press.
Treasury has also not announced financial packages to assist poor schools to produce PPE. Many schools in rural Matabeleland face a myriad of challenges among them poor infrastructure.
Matabeleland South provincial education director Lifias Masukume refused to comment on the matter before referring this publication to the Primary and Secondary Education permanent secretary Tumisang Thabela.
Thabela referred this reporter to the ministry's spokesperson Patrick Zumbo who said: "As far as we are concerned, schools even in remote areas are making an attempt to produce PPE, but there could be exemptions here and there owing to lack of capacity.
"There is the financial aspect that will have to be looked into. We need to engage Treasury authorities so that schools are assisted to come up with all PPE. I have no estimates off the cuff on how much is needed to assist the struggling schools."
Amalgamated Rural Teachers Union of Zimbabwe (Artuz) accused the government of neglecting learners from poor and marginalised backgrounds by not providing much-needed resources to enable them to produce PPE.
"The claims that schools are producing PPE are ridiculous. They are not in any production of PPE as far as we know. PPE is maybe being produced at elite schools where children of government officials learn," Artuz president Obert Masaraure, said.
"Schools will not be opening for everyone but for the elite, discriminating against the poor. What the government is telling us indirectly is that they no longer care for the majority poor learners and educators in the country."
Parliament recently cautioned against the rushed reopening of schools, saying that conditions on the ground were not conducive.
"Schools fail to feed these kids but all of a sudden they are being told to be enterprising, to be creative to produce things that they don't have a capacity to produce. The Treasury was supposed to fund this process," Progressive Teachers Union of Zimbabwe (PTUZ) secretary-general Raymond Majongwe said.
"If we were serious, we could have seen each school getting an allocation for cloth, ethanol, containers…you cannot expect a school which does not have two chickens to suddenly be able to make sanitisers to a situation where teachers and learners are safe. As far as we are concerned, we are saying the state of preparedness that the Education ministry talks about does not exist and this must be stopped."
Chairperson of the Portfolio Committee on Primary and Secondary Education Priscilla Misihairabwi-Mushonga told Parliament recently: "All these stakeholders (teacher unions) said we cannot proceed to reopen because the basics like running water, personal protective equipment and basic screening equipment that are needed are not there."
In neighbouring South Africa, 98 teachers tested positive for COVID-19 in the Western Cape last week and 20 schools had to be closed for disinfection.