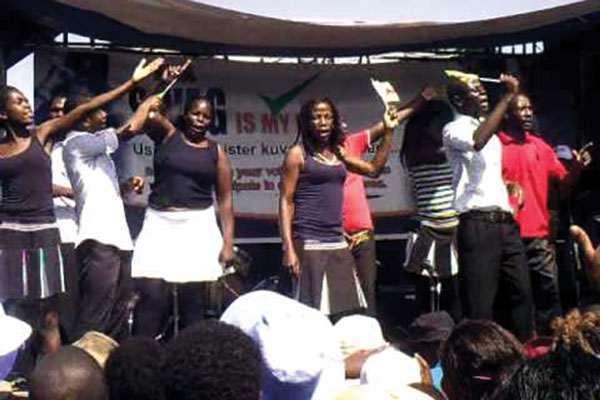 By Sharon Sibindi
VICTORY Siyanqoba is set to host Siyanqoba 2020 Community Fiesta at Nkulumane Hall, Bulawayo this Thursday. The show is aimed at harnessing talent, minds, craft, cultures, skills and professional prowess to bring back the good old days in the community.
Supported by Bulawayo Progressive Residents Association, Youth Empowerment and Transformation Trust, Victory Siyanqoba partnered Iyasa, WILD, Mbazo Works and Winya Sounds in some of the activities that will run throughout the day.
Victory Siyanqoba director, poet and activist Desire "Moyoxide" Moyo said: "This will ignite, provoke in us, that flame of hope and the fighting spirit to bring back the glories of our very own communities."
He said over the years, Victory Siyanqoba has designed a number of community engagement platforms and spaces to facilitate interface and progressive dialogues as well as talent development.
"The community fiesta is an exhibition space for the major platforms devised by Victory Siyanqoba. The communities come together to participate in six platforms and share experiences on diverse issues," he said.
Moyo said the event will see the Women's Laundry Café where 100 community women gather to do their laundry while they engage in serious dialogue session on thematic issues amplifying their voices.
He said a pantsula dance challenge in partnership with Intwasa Arts Festival will be done in the open shopping centre (Nkulumane) space to inspire, motivate and promote dance and creative talent in the area.