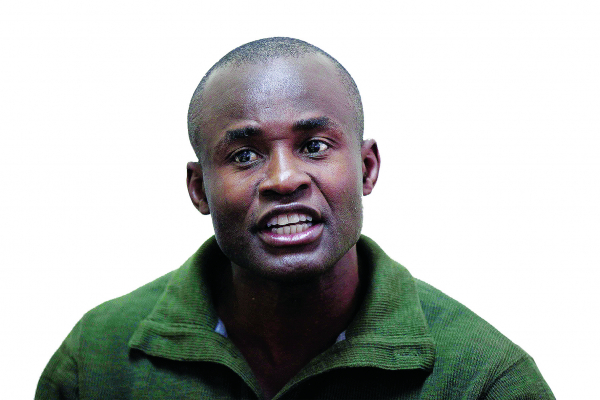 By Everson Mushava
COMMERCIAL lawyer and Innscor board chairman Addington Bexley Chinake has demanded that Twitter pulls down offending tweets by Temba Mliswa and ban the controversial Norton MP's handle or face litigation.
Chinake's demands came after Mliswa posted a series of threats on the micro-blogging site, accusing the Innscor boss of being a "blue-eyed coconut of the whites" who acts to others detriment as an example of "white and Asian cartels fronted by indigenous player".
Mliswa also accused Chinake of being a homosexual, claiming he was abandoned by his wife because of his intimate relationships with other men.
But in a letter dated February 18 to Twitter, Chinake's United Kingdom-based lawyer, Hill Dickinson said Mliswa's tweets contained racial slurs and perpetuated a racist trope of a black African who has personally benefited from the disenfranchisement and exploitation of other black people.
"We are certain that you will agree that, on the basis of the examples set out above, it is clear that pursuant to its own terms of service, Twitter must remove the offending tweets and ban the handle @TembaMliswa. Failing to do so will only facilitate the further spread of hateful and illegal content," Dickinson's letter read.
"Given the potential for these tweets to lead to violence, we consider that this is an issue of the utmost urgency and action should be taken immediately."
Dickinson added: "In the event that you fail to act in accordance with your own terms and the laws of the relevant jurisdictions, our client reserves his rights against you as publisher and host of the tweets complained of."
On February 17, Mliswa ran a thread, accusing Innscor of racist practices. The motormouth MP was angry with Innscor co-founders Mike Fowler and Zinona Koudounaris, accusing them of racism.
This was after Mliswa took a number of employees of Breckridge Investments for a meeting with Fowler and Zweli Lunga, the Innscor legal adviser. He wanted them to answer to racism and verbal abuse issues perpetrated by senior management.
Breckridge is a gold mining company operating as Pickstone Mine in Chegutu. According to Mliswa, Lunga protected the whites in that meeting while Fowler remained unapologetic.