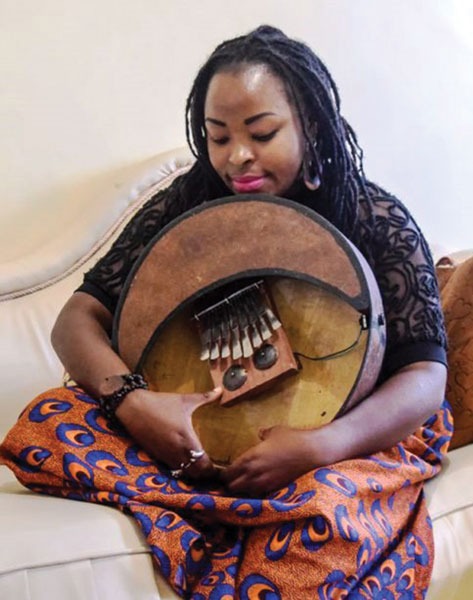 BY PRECIOUS CHIDA
AFRO-JAZZ musician Diana "MaNgwenya" Samkange yesterday said she was taking a six-month break from music as she focuses on promoting her business brand — Ancient by MaNgwenya — that seeks to produce, package and distribute traditional goods and services including food, herbs and outfits.
MaNgwenya told NewsDay Life & Style that although she would be taking some time off music, her fans could look forward to a few singles that she is set to release in September.
"I am taking a break from stage presence until June as I focus on my family and business side of my brand, Ancient by MaNgwenya, and my farming projects. However, I will also take time to record new songs in the studio in time for release in September 2020," she said.
MaNgwenya, who is a prominent traditional songbird, said the organisation seeks to explore the cultural history of Zimbabwe, which she said was on high demand in international markets.
"Zimbabwe has a rich cultural and traditional history which is yet to be explored and exploited for economic, social and environmental benefits for the country. There is need to come up with innovative ways to tap into these vast economic and business opportunities presented by our culture and tradition," she said.
"So, as a prominent traditional musician, I conducted a survey together with my partners and other stakeholders that revealed unmet demand for traditional goods and services in Zimbabwe and international markets."
MaNgwenya said they were going to push the brand despite the country's harsh economic climate.
MaNgwenya, who ventured into the industry as a replacement for 2BG's Rutendo Muchirahondo in 2004 before going solo and deviating to Afro-jazz, has produced many top notch songs that have established her as a fluent mbira player.
The songbird who doubles up as a spiritual counsellor, recently scooped her first ever award courtesy of the Zuri Africa Zimbabwe programme, run by Vivacity, which honoured her for her role in upholding the country's heritage.
In 2008, she released her debut album, My First Diary, followed by Kumagumo eRudo in 2010, Kumazivandadzoka in 2013 and Mationesa in 2015. Her latest offering, Kumanginde, was released last year.