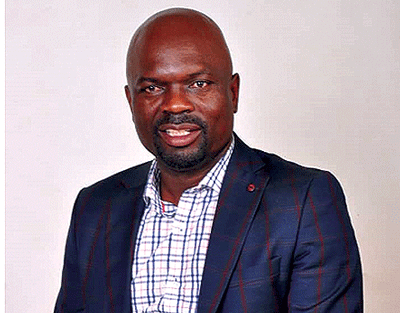 BY TAWANDA TAFIRENYIKA
ZIFA have reaffirmed their commitment to appoint a substantive Warriors coach by January 1, with the post set to be advertised in the mainstream media at the weekend.
Previously, the Zifa executive committee would appoint a Warriors coach, while at times names were recommended by the high performance committee.
The Warriors have been under the guidance of caretaker coach Joey Antipas and with his contract running out on December 31, the local soccer-controlling body wants to install a substantive coach on New Year's eve.
Zifa president Felton Kamambo yesterday revealed that they would place advertisements for the Warriors' coach in the mainstream media on Sunday after which they would carry out interviews to select the man who will lead the team.
The Warriors have a busy schedule next year where they are playing in the 2021 African Cup of Nations (Afcon) qualifiers, the 2022 World Cup qualifiers and the African Nations Championship (Chan) finals.
"We will be advertising for the post of the Warriors coach in the Sunday papers this week. We had received some applications before, but those were people who knew there was a vacancy. We are now making it official by placing adverts," Kamambo said.
"So we are going to consider those who will respond to the advert as well as those who had already submitted their applications. We want to make sure the best candidate gets the job.
Remember, Antipas' contract ends on December 31, so we don't want to create a gap; we want the coach to be in place by the first of January. In the worst case scenario, we should have a coach in place within the first two weeks of January," the Zifa boss said.
Kamambo said they would also advertise posts for regional technical officers as they move to implement a youth league system in all the provinces.
The officers would be involved in the implementation of the youth and women's football leagues.
Zifa indicated they were already overwhelmed by applications from aspiring expatriate coaches, but are yet to make a decision on whether they should settle for a foreign or an indigenous coach.
Antipas, who has delivered the Chan finals ticket, a Fifa 2022 World Cup groups stages qualifying slot as well as four points from a possible six in the 2021 Afcon Group H qualifiers, will also be considered should he apply for the job. Antiaps defied odds staked against him when he presided over a win against Zambia in their own backyard in an Afcon Group H qualifier.
While he has done reasonably well thus far, his pedigree has been questioned, particularly due to the manner the Warriors laboured against Somalia in their World Cup preliminary round qualifiers, as well as the team's flat show at home against Botswana in an Afcon qualifier that ended nil-all, much to the dismay of the football publics.