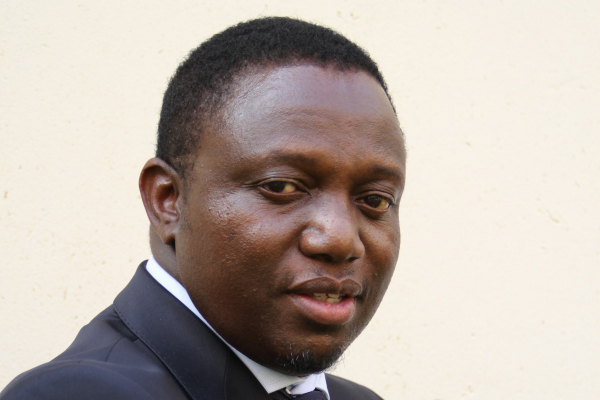 BY CHARLES LAITON
Home Affairs minister Kazembe Kazembe and his Justice counterpart, Ziyambi Ziyambi have been taken to the High Court by a Chitungwiza man who is seeking $420 000 compensation for the death of his son who succumbed to injuries inflicted by a mob and police officers.
According to court papers, the deceased Witness Mashereni was severely attacked by members of the public in February this year.The papers further say members of the Zimbabwe Republic Police (ZRP) arrested him without notifying him of the charges and he died the following month after being released from Harare Central Remand Prison on medical grounds.
The deceased's father, Christopher Mashereni also accuses the police officers of having "negligently, wilfully and/or maliciously" retained Witness' decomposing body in their custody for three weeks without a post-mortem analysis having been conducted.
In his founding affidavit, Mashereni cited police Commissioner-General Godwin Matanga, Kazembe, Ziyambi, officer-in-charge Makoni Police Station, Commissioner-General of Prisons and Correctional Services, Paradzai Zimondi and officer-in-charge Harare Central Remand Prison as respondents.
"The facts giving rise to the claim are that on or about February 14, 2019, the plaintiff (Mashereni)'s 44-year-old son Witness Mashereni was assaulted by a mob in Chitungwiza that accused him of loitering in the late hours. He was taken to Makoni Police Station where he was arrested and detained for trespassing. While in police custody, he was further assaulted all over his body by police officers," Christopher said.
Mashereni further said his family was not informed of Witness' arrest and detention and that when he went to make enquires on numerous occasions at Makoni Police Station, police officers denied any knowledge of his whereabouts.
Mashereni also said as if that was not enough, his son was remanded in custody at Harare Central Prison and the prison officials also neglected to provide him with medical attention.
"Witness Mashereni was remanded in custody at Harare Remand Prison by Chitungwiza Magistrates Court on February 16, 2019. On his court appearance and on two subsequent court appearances on March 4 and 5, 2019, the magistrate directed that he be assessed by two medical practitioners. However, the prison services neglected to provide him with medical attention on these occasions as directed."
Mashereni further said his son was finally assessed by a medical practitioner on March 14, 2019 and was recommended for admission into Chikurubi Psychiatric Unit, adding the prison service "negligently failed to assess and treat" his son for pneumonia, chest infection and soft tissue injuries.