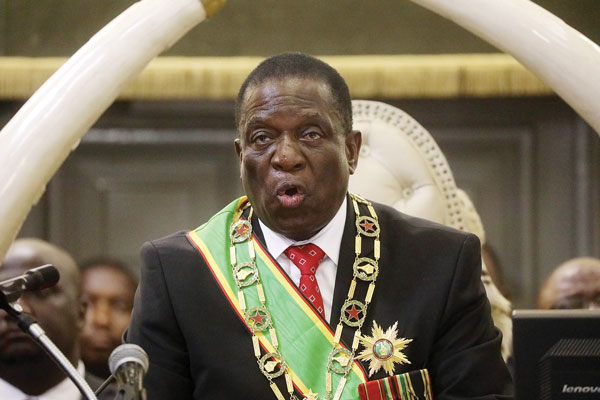 BY BLESSED MHLANGA
THE Zimbabwe Anti-Corruption Commission (Zacc) is facing an uphill task as it battles to break deeply entrenched corruption cartels in government, which are allegedly using their vast networks in the Judiciary, Office of President and Cabinet and the anti-graft body itself to block investigations, insiders have said.
The Justice Loice Matanda Moyo-led commission is reportedly in a fix over how to deal with crucial audit reports which exposed deep-seated corruption in government and parastatals as it emerges that most of the funds looted ended in the hands of highly influential people in government and Zanu PF.
"You will know that Zacc received three critical reports, the National Social Security Authority (NSSA) audit, the Hwange Colliery audit and the Auditor-General (AG)'s audit reports, which expose massive corruption and looting of national assets. But to date, only two high-profile figures have been arrested. Have you ever wondered why?" a source asked.
Upon assuming office and receiving the audit reports, the Zacc chairperson promised gnashing of teeth, telling the nation that she was going to brew shock arrests over the NSSA and AG's reports, but three months down the road, action is slow in coming.
The arrest of former Labour minister Prisca Mupfumira and former State Residences director Douglas Tapfuma heightened expectations that Zacc was serious in dealing with corruption.
No further arrests have been made or action taken by Zacc on the Hwange Colliery and AG's reports amid claims that those allegedly implicated were working with a sophisticated ring in all the arms of the State to stall investigations and arrests.
"You will know that recently, commissioners got guns after receiving death threats. There are insiders who are suspected to have leaked information on investigations that could upset a lot of highly entrenched people, resulting in the threats," the source said.
The Hwange Colliery report names Mines minister Winston Chitando and executives for allegedly looting the company coffers.
The AG's report exposed looting of parastatals and ministries by top civil servants and the politically connected.
"There are fears that acting on these reports and arresting some of those implicated can open a can of worms capable of embarrassing members of the Judiciary, police, National Prosecuting Authority and Zanu PF. Some of the monies siphoned actually had Cabinet approval. Some of it ended in the party coffers and is traceable," the source added.
Prosecutor-General Kumbirai Hodzi once pledged to the judicial services commission to break a big corruption cartel in the country which is well networked in all departments.
In the on-going Mupfumira corruption case, the former minister produced evidence that she got the greenlight from government to take US$90 000 from the workers purse to pamper herself with a luxury car, while some of the money went towards printing of T-shirts of the "One Million Man" march.
But Zacc spokesperson John Makamure dismissed allegations that the commission was now in a dilemma, saying they were conducting elaborate investigations which would result in the arrest of high-profile figures.
"We are not failing. There are several high-profile cases under investigation. We will not divulge specifics in order not to jeopardise investigations, but suffice to say these high-profile cases span across political parties and the private sector as well. We don't rush investigations. We have to be thorough in order to achieve a high conviction rate," he said.
Makamure said Zacc remained beyond political influence and was even ensuring that its officers were insulated from any attempt to corrupt their minds by political players in the discharge of their duties.
"I would like to dismiss talk of political interference with the contempt that it deserves. Zacc is independent in its operations and we are reviewing the Anti-Corruption Commission Act in order to align it with the Constitution and deepen our independence," he said.