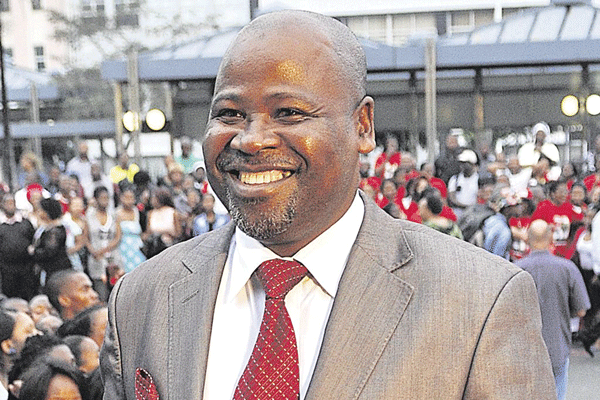 BY SHARON SIBINDI
SOUTH AFRICAN legendary gospel singer Sipho Makhabane, who like wine which gets better with age, says the grace of God has kept him focused.
Makhabane, the founder of Big Fish Music, ventured into gospel music in 1988 which saw him grow in leaps and bounds to become a household name.
In an interview with NewsDay Life & Style at the recently held Gwanda International Gospel festival, Makhabane said the grace of God pushed him even when he wanted to give up.
"When I look back where I came from, the background of my family and now I am talking about great grades. Those years we were talking about standards, standard one, two and three and so on. I am standard three and now you call it grade five," he said.
"The ups and downs, those years — my standard three English was not that good, but the grace of God pushed me even when I wanted to give up. In life you have people who tell you that you are not going anywhere, you won't make it in life, but the grace of God pushed me and perseverance is the mother of success."
The singer said one should not get discouraged by people as God created them with a purpose.
"When people keep on telling you that you won't make it in life, understand one thing, God's purpose is not with people. He is the one who knows your destination and keep walking," he said.
"I grew up with my grandmother and my parents gave me the name Mhlupheki. My grandmother did not like the name and she gave me the name Sipho.
"I then got served in 1982 when I was 12 years and then from there I never stopped. That is why when I am in the music industry in these ups and downs, I never lose by looking back at what I got when I got served."