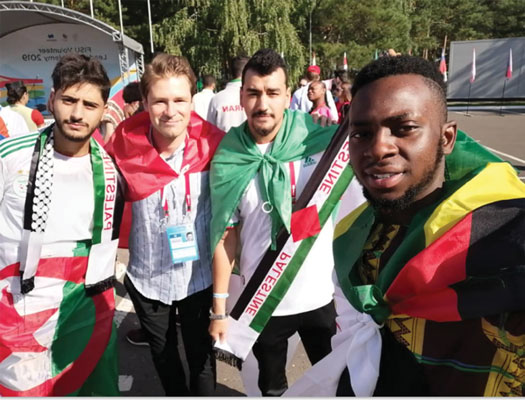 BY GERALD MUTSVAIRO
The newly-elected ambassador of International Federation of University Sports (IFUS) Brandon Manyau has implored the Sports ministry to pay more attention at varsity sport.
Manyau said he wants to meet Sports minister Kirsty Coventry to try and share ideas on how the government can improve sport at university level.
In some countries, such as South Africa, university sport is a big deal and they host huge tournaments that attract sponsorship.
"I wish to have a meeting with the Minister of Youth, Sport, Arts and Recreation Kirsty Coventry and discuss the development of university sports. I wish to discuss how International Federation of University Sports (IFUS) can have an impact on the development of sports in Zimbabwe. Several university athletes are talented and need to be recognised and scouted," he said.
He wants to use his ambassadorial role to benefits Zimbabwe.
"I am confident that I will create several opportunities in sports for Zimbabwean athletes. I was chosen as the ambassador for Africa and my starting point is Zimbabwe. We will make sure that Sports at University level gets the right recognition by raising the standards of university sports," he said.
The Chinhoyi University student said he was proud to hold the position and wants to create equal opportunities for athletes.
"I feel very proud of myself in attaining such a position at IFUS and I will do my best to be successful."
The ambitious 21-year-old is a short distance sprinter who specialises in 100 and 200 metres.
He said the youth should not underestimate sport because it can open big opportunities in life.
"I encourage athletes to take sport seriously and not underestimate its impact. Look at what sport is doing for a simple fellow like myself."