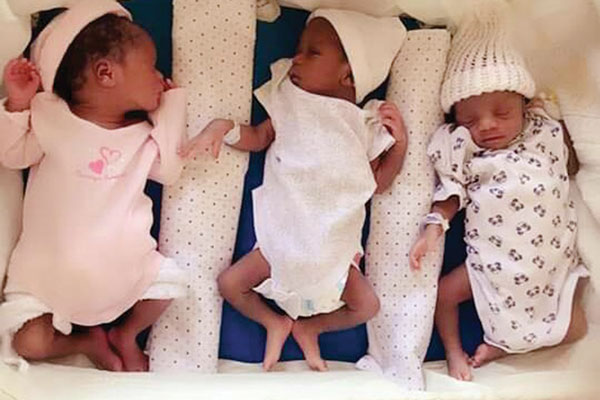 BY PRAISEMORE SITHOLE
A HWANGE woman died after giving birth to triplets at a remote and under-resourced hospital.
According to officials, the woman (name withheld), bled to death after travelling over 400km from St Patrick's Hospital, where she had given birth, to Mpilo Central Hospital in Bulawayo.
Yesterday, Mpilo Central Hospital clinical director Solwayo Ngwenya confirmed the death of the woman, admitting that the long distance had quashed whatever chances she had of survival.
"The woman came here from St Patrick's in Hwange after she had delivered all the babies. One was delivered through a normal birth and the remaining two had to be delivered through an operation. The distance was too much and contributed to excessive loss of blood. St Patrick's is about 400km from Bulawayo," he said, adding that initial indications were that the woman and the family members were not aware of the pregnancy.
"We tried all our best to save her, but she had lost too much blood. We are very touched by the incident."
He said they were greatly concerned by the poor state of most rural hospitals.
Meanwhile, Bulawayo residents have mobilised donations for the babies through social media platforms like WhatsApp chat groups.
"Those local can leave their donations at Qoki Clinic in Bulawayo opposite Steward Bank. For those asking for EcoCash, please EcoCash our Qoki representative Lovemore Sibanda +263 77 557 8623," the post read.
Maternal mortality ration in Zimbabwe is still unacceptably high, with over 3 000 women dying every year largely due to avoidable causes.
The long distances travelled by women to access healthcare facilities, shortage of drugs and other material required at childbirth are some of the factors that have continued to keep the maternal mortality ratio high in Zimbabwe.