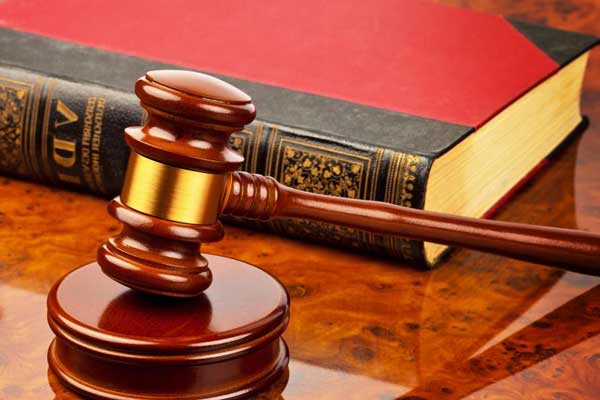 BY DESMOND CHINGARANDE
RETIRED Zimbabwe Prisons and Correctional Services (ZPCS) spokesperson, Assistant Commissioner Elizabeth Banda and Gloew Trading company supervisor appeared in court yesterday facing US$1,2 million fraud charge in a botched fuel donation scam.
Banda (51) and Raymond Mazodze (34) appeared before magistrate Learnmore Mapiye who remanded them to November 7 on $1 800 bail each.
The duo was ordered to surrender their passports, to reside at given addresses, to report twice every week at CID Commercial Crimes Division and not to interfere with State witnesses. Allegations are that sometime in July 2017, Banda and Mazodze devised a plan to evade payment of duty on importation of fuel from South Africa.
Pursuant to their plan in August 2017, Mazodze, representing Gloew Trading which was purported to be registered in South Africa, approached ZPCS offering a donation of four million litres of diesel.
It is alleged that the fuel was in South Africa and ZPCS engaged the Ministry of Justice requesting a duty free certificate which was issued by the Zimbabwe Revenue Authority (Zimra) for the acquisition of the four million litres which was handed over to Mazodze so that he would facilitate importation of the fuel.
The State alleges that upon receipt of the certificate from May 2017 to August 2018, Mazodze connived with Banda and drew a total of 1 130 500 litres of diesel from National Oil Infrastructure Company Msasa depot through CMED.
Instead of delivering all the fuel to ZPCS, the two only delivered 77 010 litres and allegedly converted the rest to own use.
To cover up for the offence, on December 5, 2017 Banda allegedly raised a fictitious acquittal in respect of the fuel, citing that, indeed, the four million litres of fuel was delivered at ZPCS.
The State further alleges as a result of the misrepresentation, Zimra was prejudiced of US$464 589 duty for 1,053 million litres of fuel and a potential prejudice of US$1 299 410. Nothing was recovered.