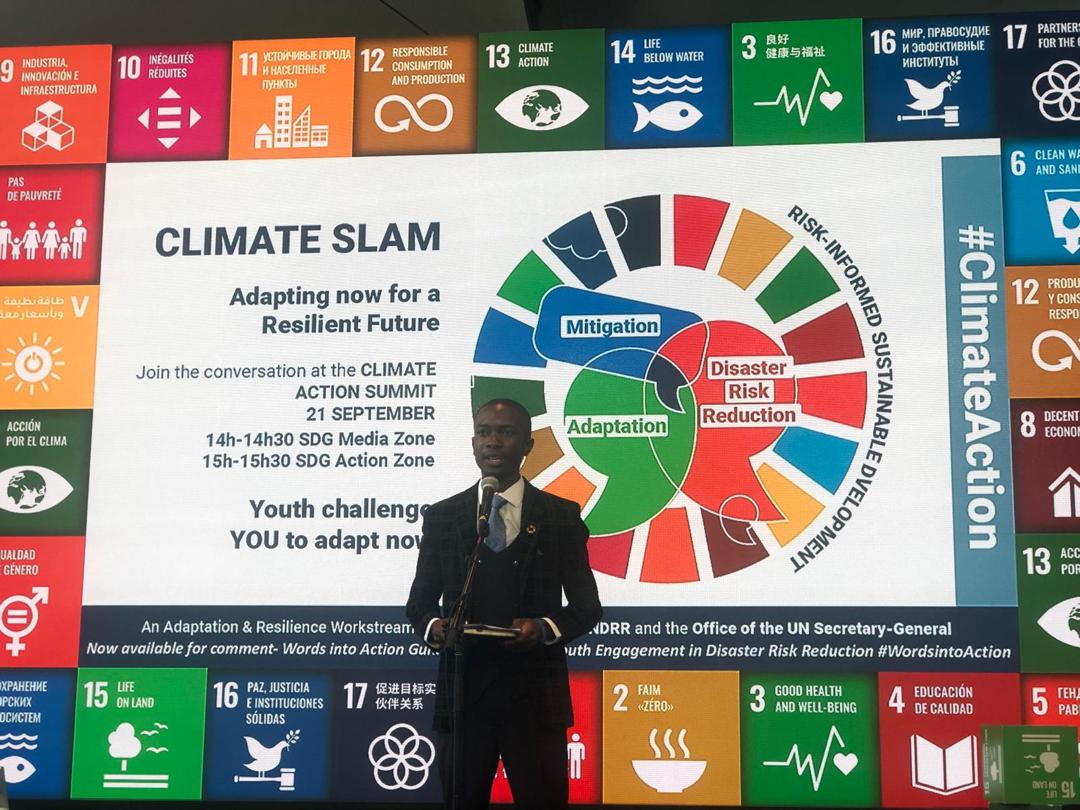 BY FARAI MATIASHE
The United Nations High Commissioner for Refugees (UNHCR) global youth advisory council has urged youths in refugee camps to participate in climate change initiatives by pioneering disaster risk management using 21st century technology.
Speaking at a United Nations Youth Climate Summit in New York, the United States, at the weekend, UNHCR global youth advisory council Southern Africa representative Barthelemy Mwanza Ngane said young refugees should play a role in reducing the impact of natural as witnessed in Cyclone Idai-hit Chipinge, in Manicaland province.
"What if youths pioneered disaster risk management, as opposed to the mere management of disasters? What if refugee youths took the driver's seat and helped shift the narrative about preparedness in addition to recovery, rehabilitation, and reconstruction?" he questioned.
In March this year, Cyclone Idai ravaged communities in Chimanimani and Chipinge and in Tongogara Refugee Camp, over 2 000 refugee houses, mostly built with mud bricks were completely or partially damaged, while over 600 latrines collapsed.
Mwanza Ngane, who fled tribal wars in his country of origin the Democratic Republic of Congo and sought refuge at Tongogara Refugee Camp, said when the tropical storm struck, youths in his community helped with recovery, rehabilitation, reconstruction and they went further to do disaster preparedness programmes.
He said there was need to develop programmes that encourage youths to develop, test and act in green and community driven solutions.
"Tech and innovations are key with early warnings are contingent on fast and effective technology. The Metrological Services Department of Zimbabwe's early warning system are a shining example of a model that must be used to reduce the risk of disasters. Preventive responses rooted in high tech will bring a long-term benefit to the communities," Mwanza Ngane said.
"Who better drives those technologies than youths? Youths are also the gatekeepers of modern communications, and social media — a key pillar in ensuring adequate preparedness and timely information sharing."
He said it was essential to boost internet connectivity in refugee-hosting areas and to support internet-based learning, access to information and to push alert messages as a disaster preparedness initiative.
The UN Youth Climate Summit, which was part of the events leading to the UN secretary-general António Guterres' Climate Action Summit to be held today in New York, is a platform for young leaders who are driving climate action to showcase their solutions at the United Nations and to meaningfully engage with decision-makers on climate change issues.