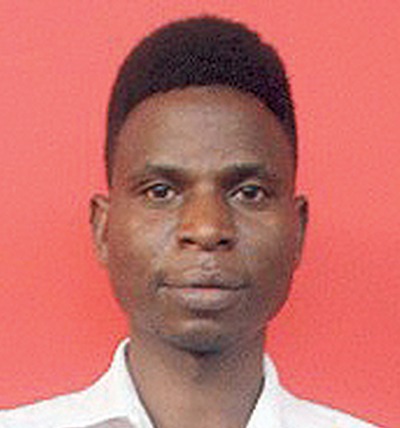 guest column Cliff Chiduku
Appearing before the Parliamentary Portfolio Committee on Lands and Agriculture last week, Cotton Producers and Marketers Association president Stewart Mubonderi touched on a sensitive area when he urged the government to consider adopting genetically modified organisms (GMOs) to increase production of the white gold.
"We do not think former Agriculture minister Joseph Made had a valid reason when he said government would not allow GMOs. GMOs will allow local farmers to produce more, even enough to export so that the country earns the much-needed foreign currency," Mubonderi told Parliament.
Officially opening the Harare Agriculture Show last week, President Emmerson Mnangagwa also urged local farmers to adopt new technologies to spur production. He called on farmers to adopt smart agricultural practices to protect the environment.
The fact that the agriculture sector performance has remained subdued owing to erratic rains, droughts, lack of adequate funding and poor preparations, questions are being raised on whether adopting GMOs would be the panacea to the country's food insecurity problem.
In recent years, food crop production has fallen below the annual requirements, forcing the government to rely on imports as a stop-gap measure. Zimbabwe had to import maize from South Africa and Zambia, while wheat was brought in from Brazil, Turkey and China. Zimbabwe requires about two million metric tonnes of grain to meet its yearly requirements. As farmers prepare for the 2019/2020 summer cropping season, the onus is upon stakeholders to up the ante and increase production. While Mubonderi's proposal did not find takers in Parliament, the question remains; Is it time Zimbabwe look to new horizons and start looking at GMOs to boost production.
A genetically modified food is a plant or meat product that has had its DNA deliberately altered in a laboratory by genes from other plants, animals, viruses or bacteria to produce new compounds in that food. Zimbabwe has taken a cautionary approach in adopting GMOs. While government has dug its heels in the sand on GMOs, other players are pointing at recurring droughts and low production as sad reminders of the need to embrace genetic alterations to the value chain. Genetically modified agricultural products have been identified as one of the most quick solutions to hunger and nutrition problems, especially in Sub-Saharan Africa. The Food and Agricultural Organisation says Sub-Saharan Africa is one of the regions with the highest concentration of people hit hard by malnutrition, hunger and starvation.
South Africa is one of the many African countries that are reaping the benefits of producing GMO foods. In 1996, it started with maize, then cotton the following year and soyabean in 2001. The adoption was gradual and the results of the decision are phenomenal.
With South Africa being an early adopter of GMO technology, the economic benefits of some of the technologies have been demonstrated, particularly in commercial crop production. South Africa had a combined planting of biotech maize, soyabean and cotton totalling 2,3 million hectares in 2017, which is a 2,6% increase from the hectarage planted in 2016. The country has also reported a drastic reduction in the fall armyworm infestation that continues to devastate maize gardens across the continent.
South African farmers are provided with improved crop varieties, which include pest-resistant maize, soyabean and cotton, which they grow at a large scale. Technology has made it possible for smallholder farmers to realise production, not just for domestic consumption, but even for export. This has seen South Africa's agricultural production and exports doubling over the years. Farmers have also been able to maximise on yield per hectare — producing a maximum of 15 tonnes per hectare with GMO seeds as compared to seven tonnes using traditional seeds.
With fears around climate change escalating, GMOs can be an option worth pursuing. Adopting GMOs can reduce the use of insecticides and herbicides. This is a vital intervention in lowering greenhouse gas emissions. The government should embrace new technologies to develop faster maturing and better yielding disease-resistant and drought-tolerant crop varieties to counter changing climatic conditions. Why growing a seed variety that can be harvested in four months when the same seed can be manipulated and harvested in three weeks?
While Zimbabwe is not producing GMO foods, the country is a big GMO consumer, especially of chickens and fish products from Brazil. Local agricultural produce has remained uncompetitive owing to archaic production methods local farmers are using. So even if Zimbabwe produces surplus, it might not be able to find ready markets because of poor pricing models. Most farmers in the region are receiving heavy government subsidies while others are using GMO seeds that produce a much higher yield per hectare as compared to traditional seeds used locally. This is why importing a tonne of maize from South Africa is cheaper than buying locally. It is a fact that high production costs are involved when producing organic foods and Zimbabwe is paying the price.
However, the government believes that embracing the use of GMOs will make local foods expensive since the seeds are patented, meaning farmers have to buy new seeds every year instead of re-using them. Fears also abound that chemicals used in altering genes to produce GMOs might be 'poisonous' to the land and are not healthy and culturally appropriate.
Agriculture remains the mainstay of the economy and proffering ways of improving production operations must be found sooner rather than later if the country entertains chances of attaining Sustainable Development Goal 2, which aims to end all forms of hunger and malnutrition by 2030. Zimbabwe needs to wake up and set its priorities right. It should be self-evident that GMO crops can add value.
The last queen of France before the French Revolution, Marie Antoinette advised starving masses that if they ran out of bread, why not eat cake instead? Zimbabwe should follow this advice to the letter. Now that Zimbabwe is failing to grow sufficient organic food, why not turn to GMOs.