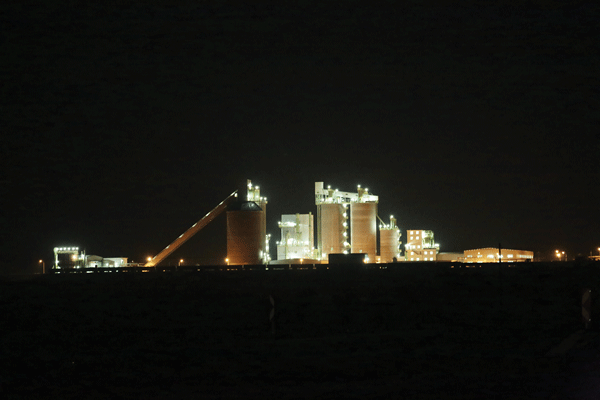 BY MTHANDAZO NYONI
REGIONAL cement maker PPC says its overall cement sales volumes in Zimbabwe contracted by between 25% and 30% for the four months ended July 30, 2019 due to a weaker economic climate.
Zimbabwe is currently experiencing a harsh economic environment, characterised by fuel and electricity shortages as well as liquidity constraints coupled with inflationary pressures.
In its operational update for the four months ended July 30, 2019, PPC said its operations in the southern African nation were constrained.
"Trading conditions in Zimbabwe remain challenging, due to liquidity constraints and inflationary pressures. PPC remains focused on optimising its local operations and implementing its cash preservation strategy to ensure the business is self-sufficient," the group said.
PPC said the devaluation of the real time gross settlement (RTGS) dollar versus the United States dollar impacted revenue, which declined by between 30% and 35% in rand.
"Overall cement sales volumes contracted by between 25% to 30% due to a weaker economic climate. Cement pricing, which was aligned with input cost inflation, was higher than the previous comparable period," PPC said.
It said earnings before interest, taxes, depreciation, and amortisation (EBITDA) declined by between 10% to 15%, while EBITDA margins remained within the guided range of 30% to 35%.
In the period under review, the group's EBITDA increased by between 5% to 10% on the back of a continued selling price momentum in South Africa and ongoing cost optimisation in terms of R70 per tonne savings initiative.
The group incurred once-off restructuring costs as part of its operational and head office optimisation, which detracted from the EBITDA performance.
"The restructuring of the group will position the business to take advantage of future growth. The southern Africa cement business continues to optimise its route to market strategy by focusing on its most profitable market segments," it said.
In the rest of Africa, the group said the focus was on cash preservation and maximising US$ EBITDA per tonne.
The group's balance sheet remains strong, with group gross debt at similar levels to those reported for March 2019.
Despite a challenging operating environment, PPC said average cement prices in southern Africa (including Botswana), increased by 7 to 8% for the period.
Aligned with the objective of focusing on EBITDA enhancing volume growth, cement sales declined by 10 to 15% compared to the corresponding period in comparable period, in line with the estimated decline in domestic demand.
"Domestic cement demand remains constrained due to a subdued demand environment. Importer and blender activity have also contributed to a competitive operating environment," PPC noted.
Total cement imports increased by 22% for January 2019 to June 2019 compared to the same period in 2018, amounting to 640 000 tonnes.