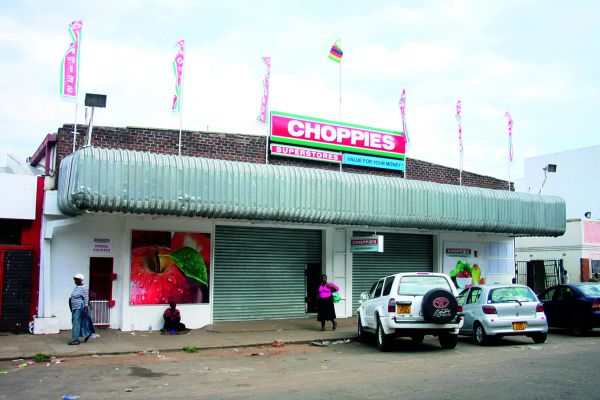 BY NKULULEKO SIBANDA RECENTLY IN GABORONE, BOTSWANA
THE reconstituted board of retailer, Choppies, says it is seized with a herculean task of turning around the company's fortunes and making the enterprise profitable following a boardroom upheaval.
Choppies chief executive, Ramachandran Ottapathu was suspended by the board on a number of allegations ahead of the company's EGM this month.
However, Ottapathu was retained with a 52,06% vote at the EGM, alongside Farouk Ismail and Tom Pritchard, who also garnered 55% and 77,75% respectively.
Other nominees from the previous board, namely Wilfred Mpai, Dorcus Kgotsietsile, Ronald Tamale, Heinrich Standar, Kenny Nwosu and Obina Michel failed to return to the board after failing to garner the required 51% plus one vote margin.
In an interview, Ottapathu said his board believed the run-ins in the boardroom were now a thing of the past and they were currently working on developing the business model that would give birth to successful Choppies operations.
"From now on, we have a task on our hands of ensuring that we improve the company's corporate business practice to ensure that we have a successful business. Going forward, we will be putting in a little bit of effort towards refining the Choppies business model such that it gives us the results we desire. We desire nothing, but success from this point," Ottapathu said.
He added that his dramatic return "from the grave" was ample evidence that shareholders had trust and confidence in his leadership and that he was able to drive the retailer in the right direction.
"The shareholders have a lot of confidence in me as their chief executive. That is why they have voted me back onto the board. I believe I do not need to embarrass them and I will do all in my power to ensure that, working with other board members, we deliver to the expectations of the shareholders," he added.
The Choppies boss said he believed shareholders had voted onto the board a group of individuals who were driven by passion to see the retailer's brand and footprint grow.
"I am of the view that we have, on the board, people who are focused on growing the company. It's not like some of those who have since been replaced. They never had any interests of the business at heart. I believe this new board will indeed do the right things and the results will be there for all to see," Ottapathu said.
He said Choppies, with over 200 stores across the southern African region, had witnessed the emergence of trouble spots within its operations — challenges he added, needed to be attended to as a matter of urgency.