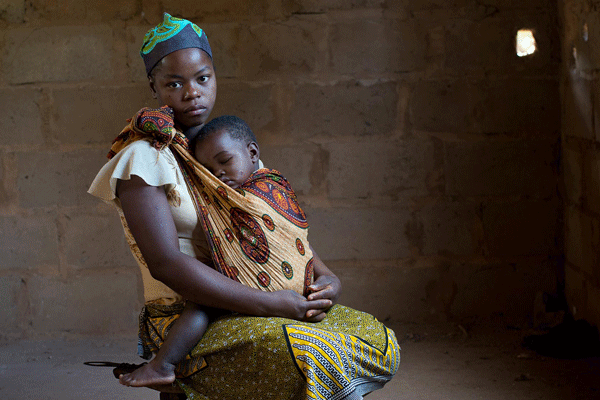 By Phyllis Mbanje
CHILD marriages are rife in Chipinge, with poverty and some cultural practices being cited as part of the major drivers for the social scourge, which is a catalyst for the spread of HIV and Aids, a district official has said.
Chipinge, which remains one of the country's hotspots in terms of women and child rights abuse has had been experiencing drought spells for years. This has seen many families marrying off their teenage daughters to older men with better economic means.
The situation has been worsened by the effects of Cyclone Idai, which plunged the area into further misery, washing away means of livelihood and scattering families.
Speaking to the media last week, the acting district administrator Salani Chamunorwa said the district had too many cases of child marriages and these had been worsened by the porous border with Mozambique, which allows too much movement between the two countries.
"Our border is very porous. That is a huge challenge. They come from Mozambique to sell or buy and there are many young girls on the streets," Chamunorwa said. He said many girls were leaving school and marrying early.
The authorities and other stakeholders are now working with the local leadership to help stem the practice.
"We urge and encourage the chiefs and headmen to verify the age of the young girls being married and if it is not appropriate, they should report to police," Chamunorwa said.
But he said the challenge they were facing was that some of these leaders were being bribed.
"At times, they are bribed with goats, and they fail to report. That is one major drawback," he said.
Speaking on the same issue, the district human resources manager for public services commission, Maxwell Jenya, said some cultural practices were perpetuating child marriages.
"In areas like Mahenye, if a girl reaches the age of 16 without a suitor, she is dismissed as of loose morals. They marry as early as 14," Jenya said.
He challenged stakeholders to not only look at the issue as merely a news item, but to actually invest into those areas so that people appreciate the value of the girl child.
Jenya applauded organisations like Fact, which are helping with payment of school fees for the girls.
"School dropouts are likely to get married early because they have nothing else to do, so we appreciate these partners who are working hard to ensure the children, especially girls stay in school," he said.