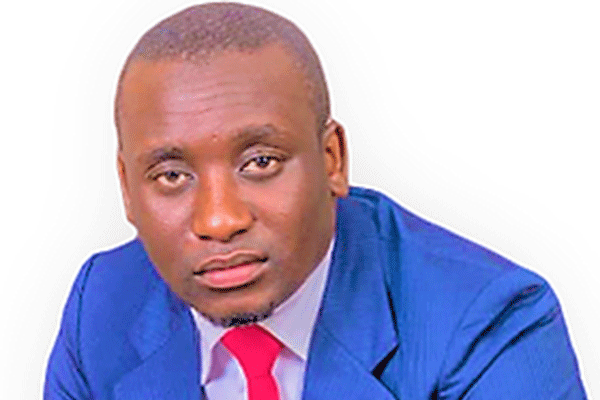 Guest Column: Emmanuel Zvada
Whether you like it or not, social media and its related sites is playing an increasingly important role in our lives. Did you know that employees who constantly refresh WhatsApp status, Facebook, send tweets on Twitter every few hours and then and watch Instagram stories several times a day are not working to their fullest potential. Deny it, but that is true. Time is money and allowing your employees to waste time while on the job should not be accepted.
People use social networking sites to build social networks or social relationships with other people who share similar personal or career interests, activities, backgrounds etc. I will mention a few that are common, but they are many and these are Facebook, YouTube, Twitter, Instagram, WeChat and WhatsApp. The use of social networking sites at workplaces during working hours is, indeed, a scenario which requires a serious discussion on how best it can be managed for the good of the organisations as it affects productivity.
Social networking addiction
Social networking addiction is a phrase sometimes used to refer to someone spending too much time using WhatsApp, Facebook, Twitter, Instagram and other forms of social media so much that it ends up interfering with other aspects of daily life. Social media addiction can be viewed as one form of internet addiction where individuals exhibit some form of pressure to excessively use social media. Individuals with social media addiction are often overly concerned about social media and are driven by an uncontrollable urge to log on to and use social networking sites.
As with any addiction, there are many warning signs you can look out for in your employees. For employees who have developed an unhealthy attachment to social media, the following effects may arise. Employees having an attachment to their cellphones always to an extent that they will be working at the same time checking the messages and notification in their phones. In most cases, most of them will be using WhatsApp to communicate issues that are not related to work.
It is important to note that some employees might not be on their phones, but on laptops and desktops, where all these social networking platforms can be downloaded as add-ons and appear on screens. This could be to an extent that some employees can over-concentrate on laptops not because of work, but they will be checking notifications throughout the day and constantly monitoring "likes" and "shares" of friends during working hours.
Negative effects on productivity
Usually, some employees waste a lot of time exploring websites that have nothing to do with their work. Time which could have been used to complete certain tasks is used on things that are not important to an organisation. If you find your employees wasting a lot of time on social media, this is the time you must think twice about providing them access to Facebook and Twitter. A large number of companies, especially small ones, usually fail, the reason being that there is no control and policies that have to do with the use of social media in that organisation.
Apart from loss of productivity, the extensive usage of social media by employees has also resulted in an increase in confidential information being lost, defamation and misinformation. Instead of performing their work-related tasks, employees can get distractions from social networks. Even though employees may also access these social networking sites for business-related activities, the available distractions can, and their effect on productivity can outweigh the positives.
What seems like harmless social interaction is actually a growing problem that can lead to depression, anxiety, social withdrawal and much more. No matter how old you are or what background you have, you could find yourself addicted to social media. The more you use social media, the more you want to use it. These networking sites are designed to engross users like no other pastimes ever in history. It does not do much for you in terms of real fulfilment and keeps you occupied in a rather unproductive manner. Not only does it make your work slower, but also increases the chances of errors, consequently affecting your overall performance.
You become an introvert or anti-social
The direct influence of social media overindulgence is on your time. If most of your time is spent online, then you have little to no time to do anything else in your life. When you become addicted to social networks, you will not have time to go out and be socially engaged with your friends and family. All this virtual engagement will impact on your emotional intelligence and you become less sensitive to the people around you. There are quite a few psychological ramifications, which occur because of the internet and social media usage.
Should we totally ban social media?
Many workplaces respond to this apparent productivity issue by setting up firewalls, implementing strict social media policies, and closely monitoring employee internet usage. If you are planning to ban social media at work, I would like to suggest that it can be the worst strategy you have ever contrived. Never ever try to completely restrict your employees to use social media during office hours. Instead, try to communicate with them and motivate them to increase their productivity rather than waste too much time on these platforms.
Proper rules have to be maintained to regulate the usage of social media at work, as this not only helps your employees feel in charge, but will directly boost productivity as well. Obviously, social media isn't just for work. But if you're going to be on it in the office, you better be using it for those purposes, or at least thinking about how it's affecting your career.
Social media policies
It is recommended that employers create an internet and social media policy. A company's social media policy extends beyond using social media within the office, and it should contain guidelines on how employees should comport themselves online. A certain amount of control over employees' use of social networking sites is possible, but this must all be dealt with in an employee's contract of employment, and any other documentation that governs an employee's status. You are within your rights as an employer to introduce rules about the use of such sites where it impacts on work, and can expect that your employees follow these rules where they have been made known to an employee. Your policy can restrict employees from using social networking sites during working hours.
Use of intranet for communication
It should also be considered that social media has both positive and negative impacts. The issue for employers is how they can maximise the positive effects while minimising the negative. One way of doing this is creating an intranet, a private electronic network that includes only the employees of a particular company. An intranet encourages interaction among employees and makes that interaction simpler and easier. Setting up such intranets also has some interesting side effects, such as reducing the amount of time that employees spend on other social networks, and the amount of time they spend sending emails.
Overall, technology can be a great tool to help us connect with people, however, it can create situations that can make employees waste time and become less productive. Because of the problems that can occur when employees abuse internet access at work for personal reasons, all employers must decide whether the benefits of social media outweigh the negative impact.
 Emmanuel Zvada is a human capital consultant and an international recruitment expert. He writes in his personal capacity.