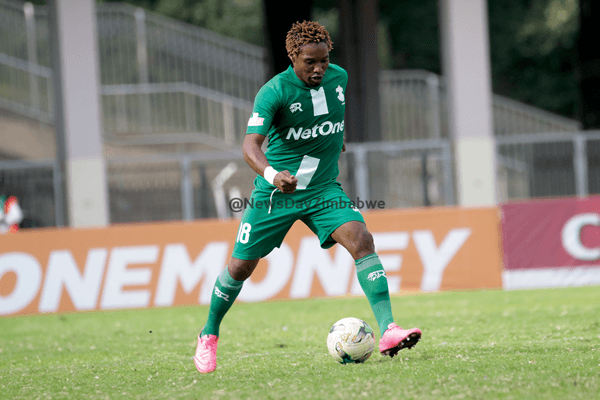 BY TAWANDA TAFIRENYIKA
WARRIORS coach Joey Antipas has turned to Caps United midfielder Joel "Josta" Ngodzo as he seeks to bring dynamism and flare to his side ahead of the decisive second leg of the 2020 African Nations Championship (Chan) qualifier away to Lesotho next month.
The Warriors defeated Likuena 3-1 at the National Sports Stadium on Sunday, courtesy of Highlanders striker Prince Dube, who scored on either side of the break, with substitute Wellington Taderera adding the third goal six minutes from full time.
A lapse in concentration, however, saw the Warriors conceding a penalty at the death, which handed their opponents a crucial away goal, weakening Zimbabwe's position.The finals of the tournament will be hosted by Cameroon.
The Warriors also struggled against Lesotho in midfield and Antipas believes it's one of the areas which should be fixed ahead of the crucial encounter on October 18.
The Warriors coach said he was confident Ngodzo, who has been part of the team, but has not played a part in these qualifiers because he does not have a valid passport, would have secured one by the time they play Lesotho.
"We need some reinforcements, especially in midfield where we struggled against Lesotho yesterday (Sunday). So we need Ngodzo to bring creativity in that department as we prepare for the second leg," Antipas said.
"The team manager [Wellington Mpandare] has been working to have his passport and we are sure by the time we play Lesotho he would have secured the passport. We shall also make one or two additions to the team and we are currently looking at options available."
The Warriors were not clinical enough in front of goal, where their forwards were guilty of missing several chances.
Lesotho coach Thabo Senong, however, believes the Warriors remain a real threat, arguing they had demonstrated capacity to score even away from home. "It was a tough match and congratulations to Zimbabwe. They got chances and they used them. One was a transition, another, a corner kick and then we lost concentration in the third goal," he said.
"We also created chances in both halves. Unfortunately, we were not good in the final third. Maybe we lacked the confidence or the quality, but it's all about going back and work hard to prepare for the second leg. Zimbabwe has attacking options and can come and score in the return leg, so we need to be disciplined in our defence and utilise our chances."