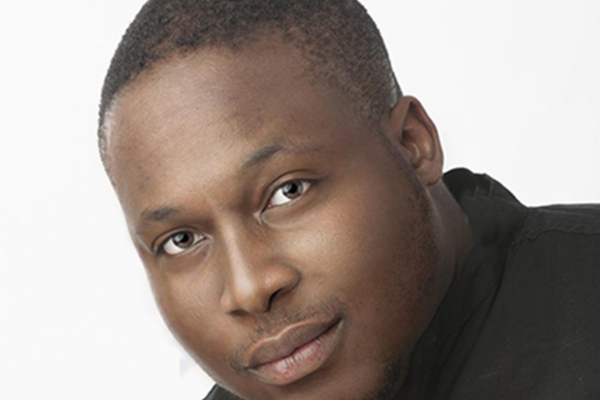 just saying Paul Kaseke
There are only two times when MPs in Zimbabwe come together across the political divide and speak with one voice: When it comes to their salary packages and perks.
This is not just true of the current Parliament, but also rings true for the last Parliament which was seemingly obsessed with diplomatic passports. Our current MPs picked up from where their predecessors left off by continuing to demand diplomatic passports.
It seems that this time, the request found favour with the President who recently approved diplomatic passports for all Members of Parliament.
MPs from across the political playfield have developed an unhealthy appetite for the good life. If it's not vehicles, then it's demands for gym subscriptions, credit cards for international travel, three full course meals and other ridiculous demands.
What should be clear to all Zimbabweans is that politicians are all the same and when they get to the echelons of power, they think about themselves first before looking out for the people they undertook to serve. It doesn't matter what party they come from, when it comes to the feeding trough, they will all dutifully line up to cater to their own needs.
At the time of penning this piece, there was talk of the MDC Alliance leader, Nelson Chamisa, instructing MPs from his party not to accept the diplomatic passports until the passport debacle affecting citizens had been resolved.
If this is true, then the MDC should be applauded, but this does not diminish the fact that some opposition MPs have been very vocal in Parliament about receiving the passports along with the Zanu PF MPs.
Let's explore the latest perks in a bit more detail to see what the noise is all about. Diplomatic passports are generally seen as identification documents of high-ranking government heads and officials on foreign travels. This passport has different advantages across the world and as such, the perks or meanings attached to the passport will vary from country to country.
While the passports were previously regarded as the primary identification document for diplomats, modern international law has seen this extending to officials from the United Nations and heads of government institutions.
Some countries have also extended these to heads of the judiciary and the legislature and in some cases, legislators themselves get the passports if they frequently travel for regional meetings with other parliamentarians. Being given a diplomatic passport does not make one a diplomat, however, and with good reason. Diplomats have diplomatic immunity conferred on them, but each country has its own rules regarding what circumstances one can receive such immunity. South Africa requires, for example, that a register is maintained with details of those qualifying for immunity, subject to meeting requirements in the Diplomatic Privileges and Immunities Act. Readers will recall former First Lady, Grace Mugabe, sparked debate on the country's position of diplomatic immunity which she used as a basis to evade arrest after she committed an assault case in South Africa in 2018. It turned out that she could not have been granted immunity under the South African Act due to its strict regiment of recognition and that immunity could not be granted to excuse criminal acts post the fact.
The world over, countries are raising the bar on who qualifies for immunity and diplomatic protection, but one thing remains clear: A diplomatic passport does not amount to immunity. If the MPs think that being given diplomatic passports means they are conferred with the immunity, then they are profoundly mistaken.
The only logical perks the MPs want are linked to a sense of prestige and social elitism since the passport entitles the holder to get preferential treatment at airports.
Most countries have a separate queue at the airport for diplomatic passport holders which results in them being served quickly and not stand in queues for a long time. This is not a universal perk however, and in those countries, holding such a passport offers no additional benefits.
In some instances, however, holding a diplomatic passport exempts the holder from the requirement to obtain a visa. This is probably the most lucrative and rewarding benefit of a diplomatic passport.
The presumption is that the holder is visiting the country on government business and, as such, the visa requirements are usually dispensed with in most countries. I suspect this may be the reason why many feel the need to possess it along with the element of prestige I alluded to earlier.
It is perhaps important to then ask a few pertinent questions:
How many MPs travel on government business and how often?
What is it that MPs currently cannot do without the diplomatic passport or alternatively, what are the existing restrictions on the normal passport that warrant the conferment of the diplomatic passport?
Why are MPs, who are primarily based in the country, travelling outside the country so frequently that they want to have diplomatic passports?
Since the 2018 election, very few MPs have gone to the constituencies they were elected to represent. Some of them are notorious for missing Parliament. Most MPs simply claim their allowances and galivant in the country's capital instead of developing their constituencies. It is quite mind-boggling that MPs, who are elected to represent people in a select area locally, now want to have perks related to travel outside the country.
While it is understandable that there may be regional or global forums where some MPs will be invited, this is not going to involve every MP and certainly it does not happen more than twice a year. I cannot find a logical reason why MPs should be given diplomatic passports when their primary mandate is local.
They, like every other Zimbabweans, are entitled to a passport, but not a diplomatic one. It seems to me that our MPs like to live like celebrities and want to be served instead of being of service to the nation. If MPs really cared about the citizenry, they would prioritise the needs of the people they serve first before amassing benefits and perks for themselves.
Perhaps this will guide us in the next election when choosing our representatives. For now, I guess we will continue to watch and anticipate the next set of demands from our ever so servient MPs…just saying!