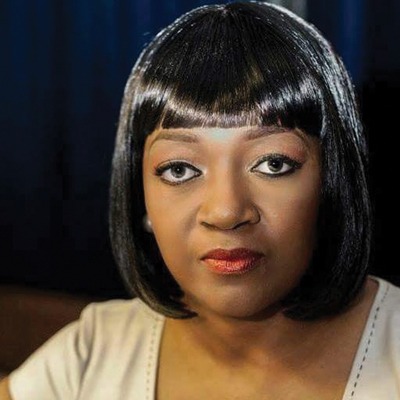 Zimbabwe's eligibility in African Growth and Opportunity Act (AGOA) is coming up for review, beginning in August. Will the United States President approve it?
According to the Office of the United States Trade Representative, Zimbabwe is currently their 169th largest goods trading partner, with $109 million in total (two way) goods trade during 2018. The United States' foreign direct investment in Zimbabwe (stock) was $37 million in 2017, a 362,5% increase from 2016.
For 2019, Zimbabwe was not eligible for AGOA benefits. By losing eligibility to AGOA, Zimbabwe is not only losing the benefits to lower tariffs to the United States, but also benefits of cheaper imports from America.
A two-day trade forum on how the United States and Africa can deepen trade and investment ties, AGOA, involving 39 African AGOA-eligible countries, private sector representatives, senior government officials and a wide range of members of civil society, is set to begin in Abidjan, Côte d'Ivoire, on August 4 to 6, 2019, to discuss doing business in Africa, from AGOA to the African Continental Free Trade Agreement. Only eligible countries will attend. Now in its 19th year, AGOA provides duty-free, preferential access to United States markets from 39 countries and is set to expire in 2025. The Niger forum will be themed AGOA and the Future: Developing a New Trade Paradigm to Guide United States-Africa Trade and Investment. One of the key pillars of the United States government's economic ties with sub-Saharan Africa, that was enacted by former President Bill Clinton's administration in 2000, has been the AGOA.
Ahead of the Niger forum, a high-ranking United States government official, United States assistant secretary of State for Bureau of African Affairs, Tibor P Nagy, Jr, said. "Our whole focus, and our primary focus, for the administration, is primarily significantly increasing our trade and investment with the continent as a mechanism for growing Africa's prosperity and for providing jobs for what we have termed 'Africa's emerging youth tsunami,' because, as we have said before, all those millions of young people, what they really want and what they really need are jobs, jobs, and good jobs."
On Tuesday, July 23, speaking from Washington DC, the United States assistant secretary of State for Bureau of African Affairs, Tibor P Nagy, Jr — who has spent 32 years in the United States government service — and the assistant United States trade representative for Africa in the office of the United States Trade Representative, Constance Hamilton, responded to a question from our Washington DC-based correspondent Pearl Matibe about AGOA. Below is an excerpt:
Matibe question: In your engagement efforts with the government of Zimbabwe and through the United States embassy in Harare, do you foresee the country meeting the remaining need-gap to becoming AGOA-eligible for 2020, and how about Sudan, South Sudan, and Gambia?
Ambassador Nagy: Thanks very much for asking that question. The AGOA criteria are publicly available, and I'm glad you asked the question, because we can talk a little bit about the process, because it's on-going now for the selection of next year's AGOA-eligible countries. What happens is that we in Washington get a considerable amount of information about each of the countries. Some comes from our embassy, some from independent sources, NGOs, you know, and various other sources. Then we get an inter-agency government team together that is chaired by the United States trade representative; and we discuss each of the countries. We discuss whether or not they meet the criteria. We discuss special concerns, problems that the countries may have, and it is a remarkably consensus-oriented process. Up to now, there has never been really a dispute between the United States government activities as to who does or does not meet it.
Then the recommendations go to the White House. The President will announce the eligible countries on January 1. One other consideration is if there is a change in status in any of the countries, then the President would need to notify Congress 60 days in advance of that. So, it's a very thorough process, but it's remarkable that oftentimes — well, in government there are different points of view on a number of issues — there has been just remarkable consensus on how we view the eligibility criteria of the various African countries.
Connie?
Hamilton: And if I can just add to that, The Gambia is actually eligible for AGOA. It's been brought back into the programme. Other countries like Zimbabwe and South Sudan that you mentioned, we are very transparent in the concerns that we have when a country is not in AGOA. We don't always publicly notify, you know or put something in the Press about this, but we make sure that the governments understand exactly where their shortcomings are and what we're looking for. So when we do the review, looking at a country like South Sudan or Zimbabwe, we make sure that we communicate with the government where the problems are and what we're looking for in terms of what they need to do to get eligibility.
So, we're very clear that we don't want governments to try and guess what they have to do. We want to make sure that they're very clear about the concerns that we have, and the concerns are always based around the eligibility criteria. Market access, human rights, labour issues, all of those are things that are important in this process. Because without those in place, being in a programme like AGOA is not going to make any difference. You're not going to be able to use the programme, really, anyway.
Ambassador Nagy: And to underline what Connie said, I last met with the highest echelons of the Zimbabwean government in Maputo just a number of weeks ago to have a very, very frank and honest conversation about the conditions in Zimbabwe. Critics AGOA is not without criticism. By adding the debate on China's soared trade relations with Africa surpassing the United States in the last decade, AGOA has been criticised for favouring the United States more than benefiting African countries. The United States programme also receives criticism for permitting the President of the United Stated as the sole power and authority to decide on a country's eligibility and its termination. In Zimbabwe's case, therein lies the opportunity for special-interest groups and lobbyists to influence a decision one way or another. Whether or not Foreign Affairs minister Sibusiso B Moyo and President Emmerson Mnangagwa will be successful in engaging the United States at the highest level remains to be seen. On jobs for the youth, the country has over 80% unemployment. With economic reform policies that develop textile and apparel production, and innovative exporters that could gain a competitive advantage — Zimbabwe could become a textile hub, promote "made in Zimbabwe" apparel and in the process employment for its booming youth population. On economic engagement on the continent, Hamilton — who is responsible for developing and advancing bilateral, regional and multilateral United States initiatives to enhance United States trade and economic co-operation with sub-Saharan Africa—outlined that: "For almost two decades, AGOA has been the cornerstone of the United States' economic engagement with sub-Saharan Africa, and during that time we have invested heavily to help African countries better utilise AGOA, including creation of the trade hubs as resources for African businesses and entrepreneurs, and allocating more than $7 billion for trade capacity-building initiatives."
In regard to what could change this, Hamilton encouraged countries to create ease of doing business conditions. Among other factors, the most serious trade impediments for Zimbabwe are rampant corruption, institutional handicaps, and weak financial institutions.
Yet, on goals towards socio-economic, political and structural reforms, or agri-industrial, manufacturing and pro-infrastructure development, the public may not be privy to how a country demonstrates that it is "continuing to make progress."
She explained further that: "In the AGOA, the clothing sector, for example, we gets about $1 billion per year from Africa, but that's just roughly 1% of the United States' $95 billion imports in global clothing imports. To maximise AGOA, countries must take an active role in creating competitive conditions in which companies, entrepreneurs, and farmers can thrive."
On the other hand, African countries trade relations with China have risen sharply since 2 000 outstripping the United States as Africa's largest trading partner in 2009 and African countries also enjoy better trade relations with the European Union and India is increasing its economic agreements in recent years.Sadc countries
All Sadc member States are AGOA-eligible, with only three exceptions; Zimbabwe, the Democratic Republic of Congo and Madagascar. Madagascar's membership is currently suspended following the coup d'état led by the former mayor of Antananarivo, Andry Rajoelina. Major export categories include minerals and metals, as well as transportation equipment, comprising mainly motor vehicles from South Africa. Three countries—Nigeria, South Africa and Angola — dominate the total exports; the vast majority of exports to the United States are oil from Nigeria and Angola and cars from South Africa. The biggest obstacles remain corruption, poor manufacturing supportive infrastructure which hinders African products' competitiveness.
How the United States Congress and the United States President will decide the future of AGOA—beyond 2025 with the significant factors that have long constrained United States-Africa trade flows — remains unclear. But, a new paradigm is needed and African countries must innovate and initiate new foreign trade policies, bi-laterals and regional block pacts.
Long-term: African countries will need to assess how they will sustain their trade and for the United States how it will access markets without AGOA. In exports—machinery, vehicles, chemical products and milling products— The United States exports to Zimbabwe in 2018 were $34 million, down 14,9% ($6 million) from 2017 and again down 63,4% from 2008. On imports, the United States' imports from Zimbabwe totalled $75 million in 2018, up 60,7% ($28 million) from 2017, but down 32,6% from 2008—iron and steel ($54 million), sugar ($6 million), coffee, tea and spices($5 million), tobacco ($4 million), and nickel ($1 million). Other leading categories are raw beet and cane sugar ($6 million), tea ($5 million), tobacco ($4 million), nursery products ($732 thousand), and spices ($476 thousand).
The corporate council on Africa and the World Bank could not be reached for comment.
Pearl Matibe has geographic expertise on US foreign policy, think tank impact, strategy and public policy issues. You may follow her on Twitter: @PearlMatibe