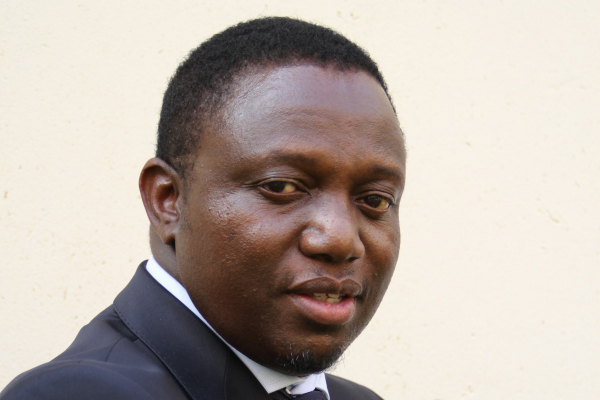 BY OBEY MANAYITI/REX MPHISA
INFORMATION Communication Technology (ICT) minister Kazembe Kazembe yesterday said technology must be harnessed for economic development, adding that government has plans to speed up the establishment of ICT infrastructure across the country.
Officially opening the Beitbridge community information centre set up by the Postal Telecommunications Regulatory Authority of Zimbabwe (Potraz), Kazembe said: "The government has identified ICTs as one of the pillars and cornerstone for economic development.
"It is therefore our endeavour as government, to make sure that every person in Zimbabwe has access to ICTs and has the basic IT literacy.
"From a policy perspective, community information centres (CIC) are crucial in empowering the people of Zimbabwe.
"Access to ICTs and effective participation in the digital economy, is critical in improving the quality of life for all the citizens of Zimbabwe."
The CIC initiative resonates well with the ministry's vision anchored on leveraging on ICTs, he said.
Kazembe noted that, according to the United Nations (UN) and the International Telecommunications Union (ITU), ICTs can help accelerate progress towards the attainment of Sustainable Development Goals (SDGs).
"ICTs contribute to SDGs in promoting inclusive, sustainable industrialisation and fostering innovation.
"Efficient and affordable ICT infrastructure and services allow countries to participate in the digital economy and to increase their overall economic well-being, competitiveness, digital inclusion, poverty reduction and improved health," he said.
So far Potraz has utilised the Universal Services Fund to establish 146 CICs across the country by end of 2018 and already 98 of them are operational.
According to Potraz, 41 of them will provide free training in the use of computers to members of the community. On another note, Kazembe warned people against abuse of the social media, saying at times it even threatened families.
"Women should watch out for the social media where photoshopping can wreck homes. Your husband can be photoshopped sitting or even kissing someone and you pack and leave your home over a lie," he said drawing laughter from the crowd.
He asked communities to jealously guard their information centres saying they brought people abreast with the world.
"Do not be fooled into destroying your infrastructure during stayaways that are not productive," he said Potraz director-general Gift Machenjete said CICs have contributed immensely to the ICT inclusivity agenda. He said there is need to make sure there is increased digital penetration in the country.
"Indeed CICs, such as this one, have contributed to the ICT inclusivity agenda as they have been set up to promote inclusivity of underprivileged people, youth and people with special needs," he said.
"Without the active participation of these groups in ICTs, bridging the digital divide will remain a mirage, it will remain a pipe dream, a fallacy, as the gap will actually widen."
Machengete said ICTs have contributed in making the world a global village with seamless communication systems that allow exchange of information be it voice, video or data messages. Matabeleland South Provincial Affairs minister Abednico Ncube described the CIC as a positive step that will empower under-privileged communities.
He said there are, however, many areas that remain underserviced in terms of telecommunications that need to be urgently looked into, while he applauded Potraz for improving the infrastructure.