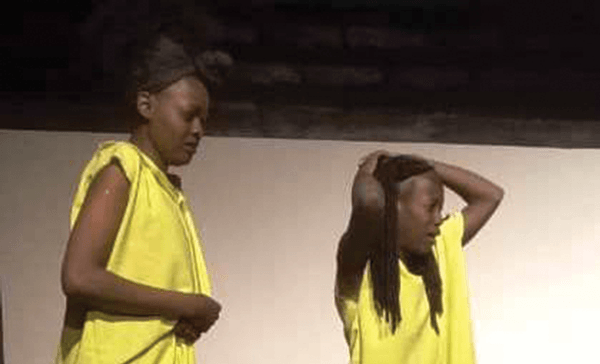 BY TAFADZWA KACHIKO
THE murder of a South African, Karabo Mokoena, by her boyfriend Sandile Manstoe last year, inspired 21-year-old Nobert Makoche to introduce his first professional play, Imbokodo, which recently premiered at the Jasen Mhpepo Little Theatre in Harare.
Speaking to NewsDay Life & Style after the staging of the play, Makoche said he always had passion about feminism, hence Mokoena's story incited him to go after his dream.
"This is my first professional play. I used to script for high school dramas. Now, I have graduated to another level. I had always wanted to write something about feminism, and I was provoked by Mokoena's murder. After following the story, I realised that it represented wider violence faced by women, not only in the neighbouring South Africa, but also in Zimbabwe and the world at large," he said.
"The story really touched me. Women go through a lot to save their relationships from dying, yet they suffer so much abuse. It depicts how the abuse of women in relationships has become a norm."
Mokoen's killing sparked outrage, with women using the hastag #MenAreThrash to raise their concerns.
In Imbokodo, Samkeliso Nkala, played by Bonakele Ncube, strikes her abusive husband Gerald, a feared army general, with a hummer to death. When she gets jailed, she joins Tutu (Charmaine Mudau) and Beauty Gumede (Chelesile Mpofu), who were arrested in connection with drugs selling and sex work.
The three unintentionally kill a prison guard who subjects them to torture.
Theatre practitioner O'Brian Mudyiwenyama described Makoche as a talented young director.