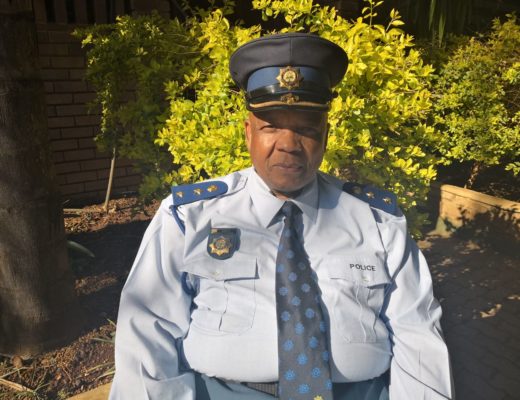 BY REX MPHISA
RESIDENTS of Musina, South Africa's northernmost town bordering Zimbabwe, last week demonstrated against their police's alleged general dereliction of duty in the wake of rising crime such as murder and robbery.
Residents from all walks of life were joined by traders who closed all shops at 11am on Friday last week and bought all business to a halt in the town. South African Police spokesperson for the Limpopo Province Moatshe Ngoepe said they were investigating the allegations.
"I am fully aware and we are still attending to the memorandum. They (residents) marched to the police station and handed memorandum of complaints and we are still attending to it," Ngoepe said.
Although he did not disclose the contents of the memorandum, it is understood residents allege, among an array of accusations, slow reaction to emergencies, lacklustre inconclusive investigations and police collusion with criminals.
"Those in charge of the police must go. We need police that cares and are up to the task otherwise we are losing our town to crime," a taxi driver who plies the Musina to Beitbridge Border Post route said.
"We have lost a lot of innocent lives to robbers and they are spread all over. Police know criminals, but eat and dine with them," said the taxi driver asking to remain anonymous.
"If my name is known I will not see many days, I fear for my family too."
Of late several armed robberies, some bloody and fatal, have been witnessed in broad daylight in the town.
Curriously, on the Zimbabwean side of Beitbridge, armed robbers have also targeted poorly patrolled Dulivhadzimo high-density suburb where they hit mostly money changers. Musina Municipality mayor councillor Mihloti Muhlope is reportedly leading efforts to deal with the spate of criminal activities in Musina following the death of Sharon Islam (37), wife of businessman Bhabhu Islam, killed during an alleged robbery in the town. It is alleged that a group of armed suspects attacked and robbed the Islam couple at a house in one of the streets in Musina. Islam was injured in the incident.
The suspects fled the scene with two vehicles, a Ford Focus and a BMW, after stripping their victims of money and cellphones.
No arrests have been made.
Some Zimbabweans intending to buy pre-owned Japanese vehicles at warehouses across the border have also been robbed, but police are yet to arrest any suspects.
In one incident in Beitbridge, robbers drove their victim's car to an area close to the Limpopo River raising a high suspicion of cross-border criminal forays.
"Police know the criminals. There are some Zimbabweans driving a Toyota Wish car and another Toyota Granvia, both cars with Zimbabwean registrations. The occupants are known to be robbing their countrymen here.
"The Police are either sleeping on duty or dining with the Devils," said a Pakistani national, who sells pre-owned cars on the South African side of Beitbridge.