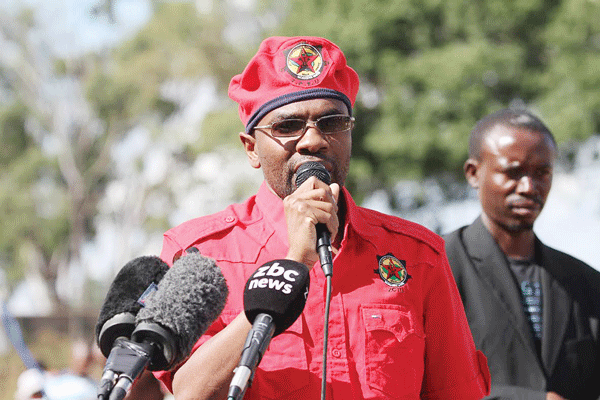 BY DESMOND CHINGARANDE
#ThisFlag founder and cleric Evan Mawarire and the Zimbabwe Congress of Trade Union secretary-general Peter Mutasa, will file notices to apply for refusal of remand on the next remand date if the State fails to provide them with a trial date.
The two are accused of attempting to subvert a constitutionally-elected government after they supported calls for a stay away to protest against fuel price increases in January.
Mawarire and Mutasa, who are represented by Tonderai Bhatasara and Alec Muchadehama respectively, appeared before magistrate Barbara Mateko who remanded them to August 20 pending indictment to the High Court.
The two accused persons were erroneously remanded for trial at the regional court by the National Prosecution Authority before they asked the regional court to refer the matter to the remand court despite the defence having came prepared for the trial.
The reference to the lower court was opposed by the two who argued the State should remove them from remand since the new laws do not allow a matter referred to a trial court to be referred back to a remand court.
Their application for refusal from remand was, however, dismissed by the court as the two were facing a serious charge.
Bhatasara yesterday told the court that they grudgingly consented to the postponement and remand since they were expecting to be indicted to the High Court for trial.
Magistrate Mateko noted the notice and asked the State to provide the accused person with a trial date.