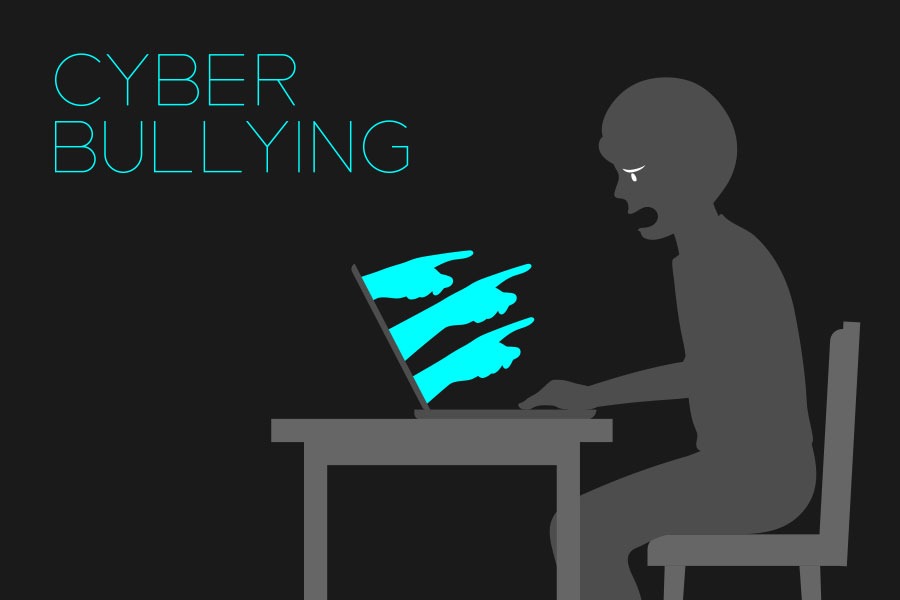 BY MTHANDAZO NYONI
SERIOUS cases of cyberbullying and traditional bullying have been reported at Petra College and George Silundika School, with parents fearing that their children may be pushed to committing suicide.
Cyberbullying is the use of electronic communication to bully a person, typically by sending intimidating or threatening messages. Traditional bullying, on the other hand, means harming, intimidating, or coercing someone perceived as vulnerable.
Parents from both schools—Petra College Senior and George Silundika—besieged Southern Eye offices yesterday complaining about bullying at the schools.
"There are four Form 2 girls who are cyberbullying my daughter at Petra. They send her threatening messages on WhatsApp or post her pictures with perceived boyfriends on Instagram, causing serious psychological distress to her," a mother, with a Form 2 girl at Petra, said.
She said some of the girls were proposing love to her daughter.
"I fear for her life as the school seems to be taking no action on the matter," she said.
Southern Eye is also in possession of the threatening messages.
She said the matter was reported to the police, who are yet to take action.
The police could not be reached for comment.
The Petra College headmaster, who identified himself as Mr R Aldridge, said: "Petra College is aware of the complaint and we are conducting our own investigations. We are working with the police to establish the true nature of the matter; therefore, the matter is still sub judice. To that extent, it would be inappropriate to comment further."
District schools inspector in charge of Imbizo district, Misheck Ngwenya, confirmed the case, but could not provide more details, referring all the questions to acting Bulawayo provincial education director Olicah Kaira.
"I'm not allowed to speak to the Press. Kindly contact our acting Bulawayo provincial education director. She has got all the information. But I can confirm that there is a case that we are handling from Petra," Ngwenya said.
Kaira said she had not yet received the report, but will investigate it.
Reports of traditional bullying were also rife at George Silundika Secondary School, with parents saying they had raised the issue with the school authorities to no avail.
"Our Form 1 children are being harassed and beaten up by Form 2 students at the school, causing some of them to hate school. As I speak, my child is at home due to fear. We engaged the deputy headmaster over the matter to no avail. He is dismissive. We fear for our children's safety," the parent said.
The school's headmaster, who identified himself as B S Ncube, said he had not yet received the reports.
"I don't think it's true. We don't allow such cases, and we believe that all students are equal," he said.
The school chairperson also denied the allegations.
Sherri Gordon, a bullying prevention expert, says bullying, whether traditional or cyber, causes significant emotional and psychological distress, leading to some of the victims committing suicide.
Government has zero tolerance to bullying in schools.
Last year, Marist Brothers Secondary School in Dete, Hwange District, expelled 16 Form 4 pupils who had ganged up to torture some Form 2 pupils.