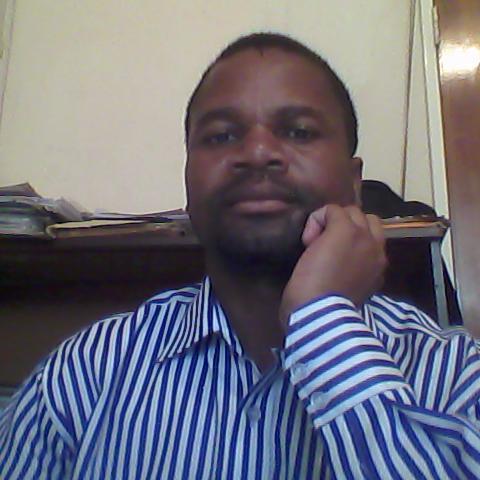 guest column Peter Makwanya
ALTHOUGH each country has context-specific climate challenges, it is important to approach the challenges in their localities, first and foremost, but it is also significant to approach these climate challenges in the framework of the regional community grouping, such as the Southern African Development Community (Sadc).
For instance, within the Sadc discourse community, community of practice, framework and conventions, a regional platform of climate change coalition of the southern African countries, could be initiated, transformed or strengthened.
This might not sound significant enough, until disasters of the magnitude of Cyclone Idai, which ravaged parts of Malawi, Mozambique and Zimbabwe, viciously strike.
For quite some time now, the southern African region has been unconsciously, indirectly or directly nursing climate growth and impacts.
This year, it was Malawi, Mozambique and Zimbabwe's dance with this natural disaster of unquantifiable magnitude.
Who knows, tomorrow it could be Angola, Namibia, Zambia, South Africa, the Democratic Republic of Congo (DRC), Madagascar, Tanzania, Lesotho or Swaziland's turn. As we speak, low water levels are affecting Kariba Dam.
Water levels at Kariba Dam, which is shared by both Zambia and Zimbabwe, are dwindling by the day, hence collective efforts are required.
From the perspectives of other Sadc countries, what happened in Malawi, Mozambique and Zimbabwe may not concern them and also the Kariba scenario may once again not be their baby after all.
But, as a region, we are dealing with a stubborn climate which is beginning to show its effects now, and it's only the beginning, as the worst is in the offing.
Sadc, an economic powerhouse of the southern and central African region, has already felt the drought phenomenon, through the La Nina effect, leading to reduced harvests and severe moisture stress.
Sadc's diverse geographical, ecological, biodiversity and linguistic affiliations stand better equipped to deal with its diverse vulnerability statuses, which can help the region to unite rather than divide it.
Those were the noble objectives which even projected the Sadc States as a more fascinated lot, when around the late 1980s, the then Sadc States had roles to play towards the development of their community.
This writer was still in high school and still remembers quite vividly which country was responsible for what.
Zimbabwe was responsible for food security; Angola was responsible for energy; Zambia for mining, while Mozambique was for transport and communication, with Tanzania into industrial development, Botswana keeping an eye on diseases control and agricultural research.
Malawi was into fisheries, wildlife and forestry, while Swaziland was looking at manpower development, whatever that meant.
Those were the days, and there was no place for South Africa and Namibia, because of apartheid, and there was also no place for DRC and Madagascar; even Burundi had not knocked on the Sadc doors.
A closer analysis reveals that the countries were given responsibilities basing on their potential to deliver.
Zimbabwe was responsible for food security because, during those days, it could, indeed, deliver food to any country in the region and beyond. But today, it can hardly feed its own people.
Quite a number of things have changed as well, some influenced by the environment and the dearth of apartheid.
South Africa is now an influential member of the Sadc grouping. With its enormous industrial power base, it found itself home to an influx of economic and climate refugees from Africa and beyond.
Mozambique, despite inadequate documentation of its industrial growth, can still supply power to many Sadc States, while nobody is fully aware where Angola's oil goes; and there are signs that Zambia, in good hands, can surpass many African countries.
Botswana has been progressing with some measure of consistency, while we are made to believe that Tanzania is doing well. But in comes the spoiler, in the form of climate change, and each southern African country has received its own share of climate change impacts.
Several natural disasters have occurred in a number of countries in southern African and the situation is not improving.
This has witnessed reduced yields, severe moisture stress, droughts and floods, with quite a number of people living in extreme poverty. These have affected livelihoods, adaptation practices and resilience.
The southern African countries appear not subscribing to the concept of oneness, collective and inclusive efforts with regard to dealing with climate change impacts.
The region requires climate action programmes, both locally initiated and foreign driven, but they also need to have their own recovery pool as well, in order to demonstrate their own intrinsic drive and seriousness.
Collective climate action is a priority for the Sadc grouping not only as a procedure, but as a humanitarian gesture, and human right, first and foremost.
With the abundance of mineral resource bases in the Sadc region, surely we cannot be seen crying for foreign climate funding.
As such, joint and regional advocacy are required in order to conscientise the regional grouping and countries involved about climate education, awareness and training.
It's true that our countries first, but sporadic and disintegrated initiatives won't deliver the regional grouping from life-threatening climate change impacts.
The Sadc grouping should ensure its people are climate-literate first before joining high-sounding eclectic and elitist groupings which do not deliver climate solutions.
Yes, it's good to have this Sadc and that climate body, meeting at high levels, but if the ordinary people are continuously left out, then the gatherings, no matter how much they are funded, results will not come by and resilience will not be realised.
The private-public partnerships should also be seen to be enhancing the climate cause of the region and grouping.
Issues of climate finance are quite critical but the regional grouping still has to acquire its own expertise in climate financial reporting/journalism in order to improve their world-views when reporting, and also when accounting for climate change costs and impacts.
A climate resilient future can also be realised if the regional groupings work collectively and inclusively, in order to situate the region, sufficiently and strategically, with the relevant and appropriate sustainable development goals.
This is fundamental in cushioning the region for a resilient future by situating our regional efforts into a strong whole.