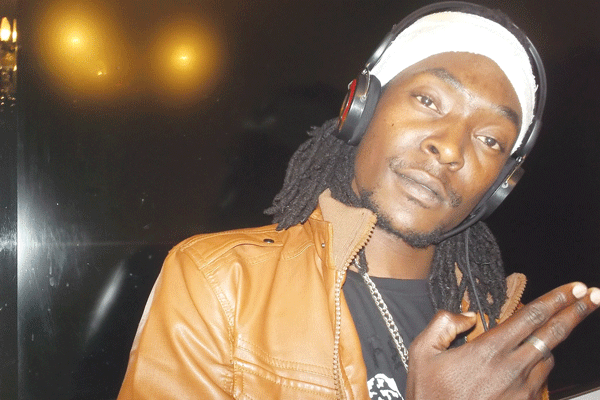 BY SIMBARASHE SITHOLE
ZIMDANCEHALL musician King Shaddy has said he used the name of the late traditional healer Sekuru Ndunge in one of the tracks off his forthcoming 12-track album, Legend in Action, as a way of attracting listenership.
The track, titled Muzukuru waNdunge, was released together with another single, Jobho, early this month.
Speaking on the sidelines of his joint show with Progress Chipfumo at Mzansi Lounge in Mvurwi last Friday, King Shaddy said: "I am busy in the studio recording my 12 track album. So far I have released two tracks called Jobho and Muzukuru waNdunge. These tracks are paving the way for the album."
King Shaddy said the song was themed on HIV and Aids and meant to honour Sekuru Ndunge, who he said was feared by many.
"Using his name on my track will attract many to listen to my teachings on HIV and Aids," he said.
The Amai Huni singer was the first to perform at the fully-packed joint where he left fans clamouring for more after making way for the Sounds of the Motherland boss in the early hours of Saturday morning.
Music promoter and Mzansi proprietor Prince Chipenda said he was giving both trending and forgotten artistes a chance to meet with their fans in Mvurwi.
"I am taking both well-known and forgotten artistes at my club for them to meet with their fans," he said.
"I was happy with King Shaddy's performance because he was almost forgotten by his fans, as for Chipfumo he is shining already."