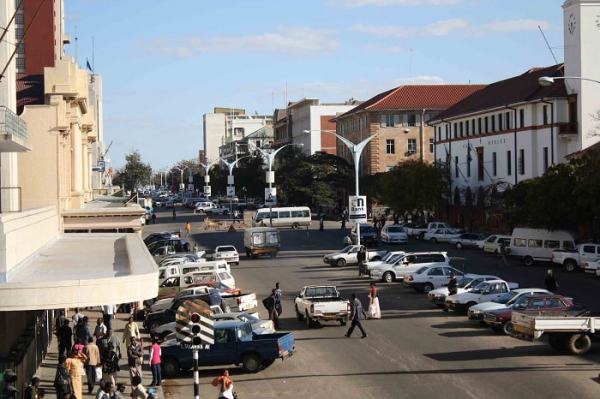 BY STEPHEN CHADENGA
RESIDENTS in Gweru's Woodlands suburb have blasted council for refusing to acknowledge the development of the area was above aboard, with city fathers saying they never approved engineering designs by the area's private developer, River Valley Properties.
On Tuesday, the residents told the Justice Tendai Uchena Land Commission on sale of State land that they feared another "Operation Murambatsvina".
City engineer Robson Manatsa had told the commissioners that the local authority had not submitted engineering designs for the area as well as contributing to off-site infrastructure.
"As council we have not seen the engineering designs by the developer (River Valley) as we assess off-site infrastructure," Manatsa said.
But the unamused residents shot back accusing city fathers and management of being insincere in the manner they were handling development of the area.
A beneficiary of the project, Douglas Kanengoni said it was disheartening that after connecting water and sewer reticulation, council was still denying involvement in the development of Woodlands suburb.
"As beneficiaries we feel council is letting us down," Kanengoni said.
"It's so disturbing that council wants to blame its own employees giving the impression that they could have done a private job with the developer. This is unacceptable and we cannot allow city fathers to take us for a ride."
Another beneficiary who only identified himself as Gumbo said they feared for their properties if council continued denying responsibility in approving designs of the suburb.
"Surely are we not going to see another Murambatsvina in this area?" askedGumbo.
"We have made so many investments and yet council is letting us down. We cannot have a council that dilly-dallies on our housing scheme."
Uchena, however, assured the residents that the commission was not going to cause the destruction of people's properties.
"We have not come to cause chaos, but we are rather on a fact finding mission and we will hand over our findings to our principal who is His Excellency President (Emmerson) Mnangagwa," he said.
Uchena said the land developers would be asked to bring all the paperwork when the attend hearings next week.
River Valley chief executive, Smelly Dube said the development of Woodlands was done above aboard and said her company had all the necessary documents to support that.