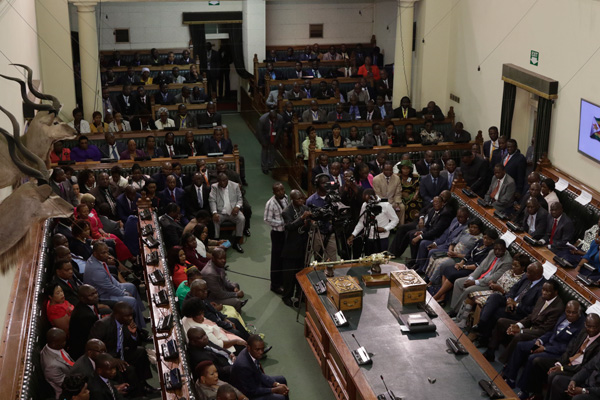 BY VENERANDA LANGA
THE Zimbabwe Investment and Development Agency (ZIDA) Bill gazetted early this month will among other things, seek to curb environmental degradation by big investment projects.
The Bill is aimed at improving reforms on ease of doing business as well as to attract the much-needed foreign direct investment into the country.
Legal think-tank Veritas said the Bill seeks to establish the management and finances of the new ZIDA and its one-stop investment services center, which will guarantee non-discriminatory treatment to investors, investor obligations, including social responsibility.
"ZIDA will replace and take over the functions presently entrusted to the Zimbabwe Investment Authority and the Special Economic Zones Authority and the Joint Venture Unit in the Finance and Economic Development ministry, which advises government on public private partnerships (PPPs)," Veritas said.
"This means that the Zimbabwe Investment Authority Act and the Special Economic Zones Act will need to be repealed and the Procurement and Disposal of Public Assets Act amended in order to align it with the new arrangements for PPPs."
On environmental protection by investors, clause 20 of the ZIDA Bill will enjoin the investor from environmentally unfriendly practices, as well as to maintain independent accounts and ensure that services and products produced comply with national and international standards, as well as that investors must respect cultural heritage and customs.
Clause 5 of the Bill stipulates the establishment of a one-stop shop investment centre, which shall have representatives of entities that play a role in the licensing, establishment and operationalisation of investments.
These entities will include the Zimbabwe Revenue Authority, the Environmental Management Agency, the Reserve Bank of Zimbabwe, the National Social Security, Zimbabwe Energy Regulatory Authority, Zimbabwe Tourism Authority and the State Enterprises Restructuring Agency.
Veritas further noted that: "Clause 12 and 13 provide that foreign investors should be treated the same way as local investors and that foreign investors from all countries be treated in the same way. Clause 14 goes on to permit investors to employ key personnel of their choice.
"The personnel can be foreigners. Clause 16 then guarantees that the property of investors would not be expropriated and that where it is expropriated for public purposes, the expropriation should be done in accordance with the law, and in a non-discriminatory manner and a payment of effective compensation in a freely cover-title currency."
The Bill also stipulates that investors will have free inward and outward transfer of funds and it lays out circumstances where such transfers may be prevented or delayed.