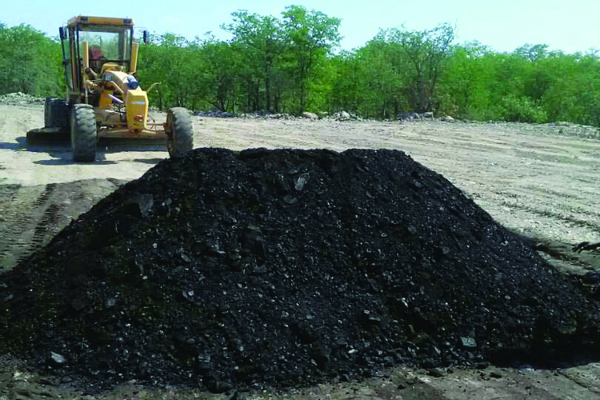 BY VENERANDA LANGA
BULAWAYO businessman James Goddard, who had interests in coal mining in Hwange, last week narrated before Parliament how a con-artist and businessman Shepherd Tundiya tricked him into believing that he (Tundiya) had been sent by President Emmerson Mnangagwa to sort out the mess at Hwange Colliery Company Limited (HCCL).
During cross-examination by the Parliamentary Privileges Committee chaired by Chief Fortune Charumbira, whose team is investigating a $400 000 bribery allegation on four MPs, Goddard disclosed that he believed that Tundiya was close to Mnangagwa because of his elegant office adorned with the Zimbabwean flag as well as the cars he drove.
The four MPs that were implicated in the saga were former chairperson of the Mines Committee and Norton MP Temba Mliswa, Magwegwe legislator Anele Ndebele, Binga North MP Prince Dubeko sibanda and Gokwe Kabuyuni MP Leonard Chikomba.
During cross-examination by Chikomba's lawyer Simon Musapatika, Goddard revealed that he was born in 1961, went to Falcon College and was once a member of the Zimbabwe National Army in the 1980s, before he formed his construction company 37 years ago.
Asked by Musapatika to explain what documents were presented to him (Goddard) to make him believe that Tundiya had been sent by Mnangagwa and that he was from the Office of the President and Cabinet (OPC), Goddard replied: "When I met Tundiya in Bulawayo he invited us to HCCL and when we went there we were welcomed and escorted by him to the boardroom."
Goddard continued: "There were members of the HCCL management who even gave us a presentation. Through Tundiya's behaviour I was made to believe that what he told me that he was a CIO and from the OPC was true. His behaviour showed that he was seconded to HCCL by the OPC."
Musapatika then asked Goddard to explain Tundiya's specific behaviour which made him believe that he was from the OPC even if he had not produced any identification documents.
"Certainly, the authority that he commanded made me believe that he had authority and was genuine," Goddard said. Mliswa's lawyer Advocate Tawanda Zhuwarara also grilled Goddard over Tundiya's identity.
"Tundiya was not my agent. As far as I am concerned, he was the guy requested by Mnangagwa to sort out HCCL. He showed me a photo of himself in his posh offices with a Zimbabwean flag hanging near his desk. The vehicles which he was driving gave the impression that he was from the OPC. He told me he had been sent by the President," was Goddard's response. Further asked to describe Tundiya's vehicles which resembled those of CIO operatives, Goddard said they were twin cab vehicles with no number plates.
Goddard said he had interests in mining coal at HCCL since he had the equipment and could give the mine a favourable price of $17 per tonne compared to the $23 per tonne price they were being charged by a South African company mining there.