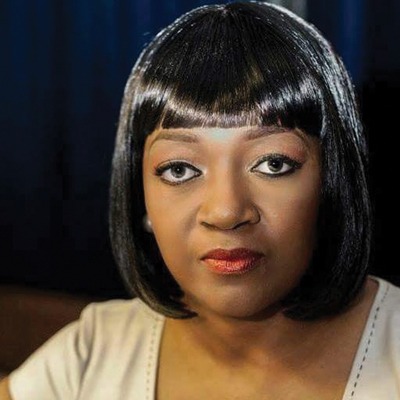 Guest Column: Pearl Matibe
Not one, but two perfect storms hit Zimbabwe last week during Finance minister Mthuli Ncube's visit to Washington DC – the extension of United States sanctions which vexed President Emmerson Mnangagwa and news of the Ballard Partners lobbying firm, hired by him, which made the people he was elected to serve livid.
On February 13, Foreign Affairs minister Sibusiso Moyo signed a contract, hiring a team of US lobbyists on behalf of Zimbabwe, which means $150 000 quarterly payments until February 2020 must be paid externally. The country has 30% of its rural population (2,9 million people) facing severe food insecurity and the United Nations has put out a flash appeal seeking $234 million urgently in humanitarian aid. If that is not baffling, there is more to be confused about. It boggles the mind why the Mnangagwa-led government would celebrate a $100 000 donation from Botswana, yet spend $500 000 to "buy" US policy change. This level of fiscal spending makes Ncube's keyword phrase "we walk the talk" seem laughable.
Yet, some reforms could be implemented at very little cost.
While in the US, Ncube was interviewed by Bloomberg where he talked about Zimbabwe's currency, fiscal position and changes to local ownership rules for mines.
He found time to speak to Zimbabwe's US diaspora, who wanted to know about progress, or the lack of it.
The stark reality is that the majority of the diaspora is waiting to see more.
Problem one: Honesty
Honesty is still the best policy. Yet, during the question and answer session, Ncube rejected the claims, stating repeatedly: "There is rule of law in Zimbabwe. Cases are being heard," he said. Since the start of 2019, extra-judicial killings, numerous self-enforced disappearances, mass arrests of trade unionists, civil society leaders, citizens and opposition activists and the raping of girls and women escalated. Almost all of the government of Zimbabwe's institutions, including the police and Judiciary, have lost their autonomy.
He also offered suggestions on how the diaspora could aid in helping the Foreign Affairs ministry, saying: "You can donate a carpet to the embassy. That's what they did in South Africa." It was also suggested that they form consortiums as the Ethiopians and other African diaspora had done in the US The tone seemed to make light of some serious concerns. Ncube is making a tactical mistake not to be truthful to the diaspora he hopes will invest in infrastructure projects back home.
Problem two: No memorable message
If you have ever watched the movie, The Manchurian Candidate, you will know the premise of the film that years ago, iniquitous powers turned a man into a candidate for president. Once he would hear a certain word phrase, the man would do what he was told to do. In sales, as in the world of public speaking, the same principle applies. If you want to create buzz, create a memory that triggers a future action. This action then produces the outcome you desire, whether it be a closed sale, a raise or for your audience to return to hear you speak again. It's also true that if you have a weak, fuzzy message your audience would find difficult to believe in, people wouldn't do anything that you want them to do.
I'm not advocating for Ncube to be manipulative, but in successful public speaking, the speaker has to focus his audience's attention with care and clarity, and do so earnestly.
Assuming that he wished to meet with the diaspora and leave a distinct message, one they would spread to others, his message should have been more specific and distinctive to be successful. For those new to the Zimbabwe diaspora investment world, it might seem like a foreign concept to bank on the performance history and reputation of a single portfolio like Zimbabwe. That's the wall many would run up against in deciding whether or not to invest. It is possible that a shift may be seen in the future, but for now, the idea received a lukewarm reception.
Problem three: Diaspora vote
In the run-up to the July 2018 elections, lack of money was cited by Mnangagwa as one of the reasons why the diaspora would not be able to fulfil their civil right and vote.
During the visit to Washington, DC, I asked Ncube about what financial planning was in place and if there were any efforts to increase it towards 2023 to enable the full realisation of citizenship participation.
He confirmed that while there was no budgetary planning for the diaspora vote, dual citizenship was on the horizon, promising to take this concern back to Harare. Before 1979, the country excluded citizens from voting, based on race. Today, being in the diaspora excludes you from the polls.
Clearly, there is much still to be done.
For the diaspora to be sold on the idea of investing in infrastructure and development projects in the country of their birth, substantive legislative reforms will need to be in place, repatriation of funds and property rights notwithstanding.
The diaspora is inextricably linked to Zimbabwe culturally, economically and politically. Eventually, the government in Harare will need a sustainable plan that yields returns on their investment and provides confidence.
Where to from here?
Ncube promised to return to the US in April, so time will tell. In particular, the repealing of the Public Order and Security Act and Access to Information and Protection of Privacy Act, which he said would happen by the end of April, is awaited with much anticipation.
The government needs a believable message that is sincere with its diaspora because this group has diverse perspectives, backgrounds and experiences.
I left the meeting with Ncube with one distinct takeaway: Dead in the water; back to square one.
Pearl Matibe has geographic expertise on US foreign policy, think tank impact, strategy and public policy issues. You may follow her on Twitter: @PearlMatibe